I got Rs. 4 lakhs per day...!? But no own house..!?

Shakeela, who is famous for acting as a sexy actress in malayalam films, has said in an interview that she earned a salary of Rs. 4 lakh per day. In the 90s, the glamor films he acted in were a hit in Kerala. There have also been incidents where the producers were scared of clashing with Shakeela's film, saying that the films of leading actors like mohanlal and mammootty would be released with her films. After that, as shakeela was banned from acting in films, she came to tamilnadu and settled down. Later, shakeela avoided acting in pornographic films and occasionally acted in comedy roles in films.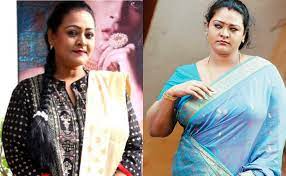 Subsequently, shakeela showed her cooking skills by participating in the show Cook with komali last year. That show was the biggest turning point in Shakeela's career. After the event, fans started calling her shakeela Amma. Meanwhile, in a recent interview, actress shakeela talked about why she has been living in a rented house for so many days. Accordingly, she owns no house, and no bmw car, as per Wikipedia. She has been living in a rented house for 40 years. There was a time when she used to earn Rs 4 lakh a day. Although she earned a lot through acting, her sister took it all away. The buyer cheated her by saying that if she keeps the money at home, she might get caught in the income tax audit. So she started her life again from zero. shakeela said in the interview that she is currently preparing to write the 10th class examination.
మరింత సమాచారం తెలుసుకోండి: