What happened to Ramdev Baba?
Yoga Guru baba Ramdev has been reprimanded by the delhi High court for his controversial comments on the Covid-19 vaccine. It has been made clear that allopathic medicines should not mislead the people of the country on treatment. covid-19 booster dose efficiency US President Joe Biden has expressed concern over speaking on the subject of being infected with corona despite taking the vaccine.
Several medical associations have approached the court saying that baba Ramdev's comments are misleading and that Karonil should not work on Covid. During the hearing on this petition, the bench slapped Ramdev Baba. 'People's names are used here. It will have a severe impact on the country's relations with foreign countries.
Mentioning the names of world leaders damages our relationship with them. baba Ramdev's statement is misleading people on allopathic medicine.
Welcome to having followers who believe whatever you say. But do not mislead the people of the country.' Justice Anup Jairam Bhambhani said.
On the other hand, Patanjali Karonil was challenged by senior lawyer Akhil Sibal on behalf of Doctors Association. The court was told that Patanjali is claiming that Coronil cures Covid-19 without proper validation of any trials.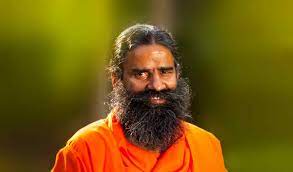 Earlier, the indian Medical Association (IMA) had complained that baba Ramdev was spreading false information on social media. It is accused of misleading people by spreading propaganda against Corona during the outbreak of Corona. In this context, the delhi High court expressed its anger against Ramdev Baba.
మరింత సమాచారం తెలుసుకోండి: