Kamal went looking for vijay sethupathi soon he recovered..?

Ulaga Naayagan kamal haasan met actor vijay sethupathi immediately after returning home from the hospital. Ulaga Naayagan kamal haasan can be said to be the god of tamil cinema. That's why fans affectionately call him Aadavar. It can be said that he is dedicated to cinema. One thing he did recently showed his love for cinema and his love and respect for actor Vijay Sethupathi. kamal haasan, who was shooting for indian 2 and bigg boss Season 6 very busily, was recently in Hyderabad. He attended various programs there and met the director, Viswanathan. After returning to chennai, Kamal was immediately admitted to Porur Ramachandra due to his unwell health.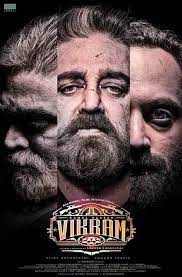 Meanwhile, kamal haasan, who returned home from the hospital and is expected to rest for a few days, is attending the audio release of Vijay Sethupathi's film DSP. vijay sethupathi had already worked with Kamal in Vikram. Kamal has come to the audio launch event for vijay sethupathi regardless of his health. kamal haasan at present shooting for indian 2. The next shoot for this film is going to take place in chennai and the sets are being set up for this. The entire shooting of this film is scheduled to be completed by march 2023. Hence indian 2 is likely to release next year in april or Diwali.
Meanwhile, Kamal is working with directors H Vinod and mani ratnam in succession. kamal haasan and mani ratnam will join forces for this film after a long time, and the shooting of this film will begin by the end of 2023. mani ratnam will direct this film after Ponni's Selvan. He is going to give the call sheet to Vinod. Actor vijay sethupathi is also expected to appear in this film. The film is expected to be shot within a short period of time. kamal haasan has 3 films lined up for release next year.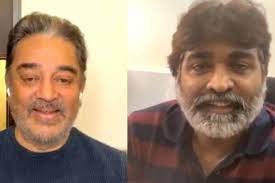 మరింత సమాచారం తెలుసుకోండి: