There has been much debate concerning
samantha
Ruth Prabhu's
health
ever since she disclosed that she has myositis. She conducted one
interview
to promote the film Yashodha, but she also appeared in public at the unveiling of the "Shaakuntalam" trailer, dispelling any further
health
concerns. And then there is this thing that everyone notices.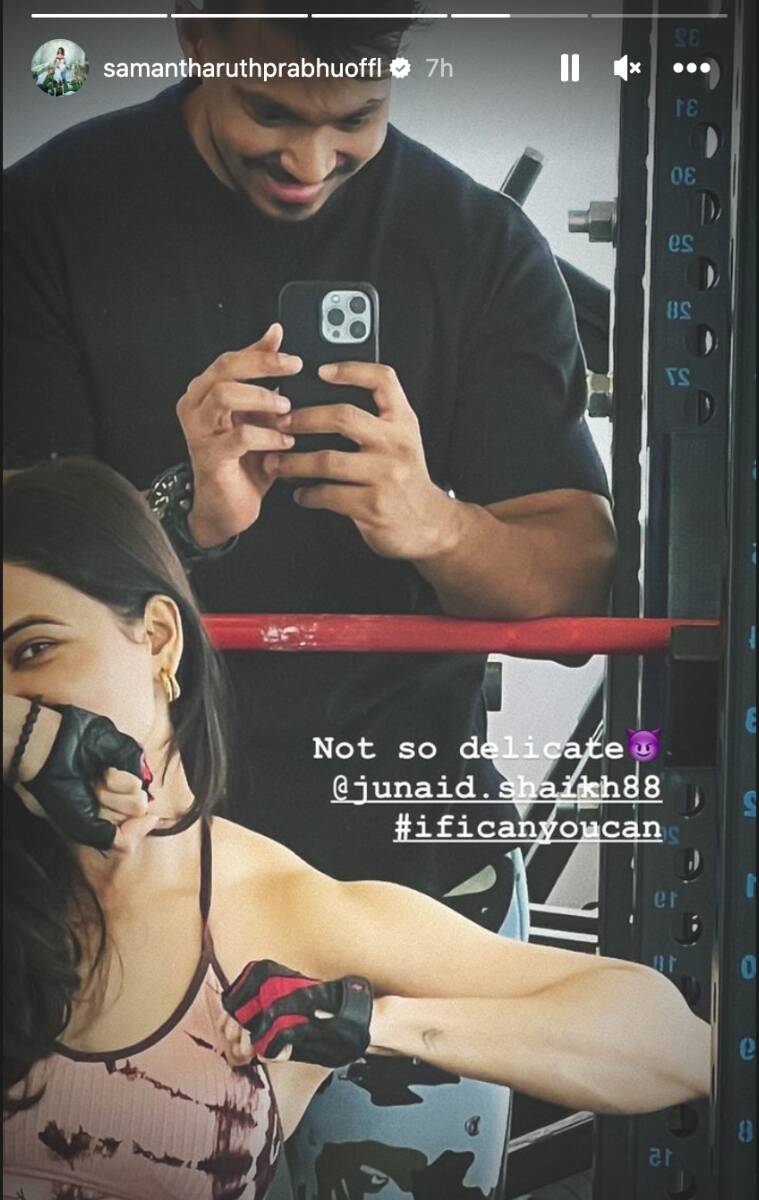 She is always pictured with a japamala, whether it is during her presentation at the
press
conference for Shaakuntala or at the
mumbai
airport. And, surprise, she continues to wear the same prayer beads around her wrist even as she exercises. Many
people
wonder if she would always wear that japamala or if it is some other type of spiritually blessed healing band that a guru gave her.
Yes, a lot of famous female characters are religious all the time, but
samantha
stands out from the others since she adheres to her principles even while exercising. I'm hoping that all of her exercise, medication, diet, and prayer beads will help her swiftly recover from the autoimmune disease she has. The actress is eager to return to the scene as soon as possible and we can assure the day is not far.
మరింత సమాచారం తెలుసుకోండి: