Actress Keerthy, who has won national awards, is skilled at choosing sarees that fit her exactly. Her recent appearance at the dasara promotions in mumbai was spectacular. She wore a lovely sequined saree with a strappy top and stole, accessorized with jewelry, and her low hairdo and subdued matte makeup completed the look. She wears the saree with matchless elegance and grace, that much is certain.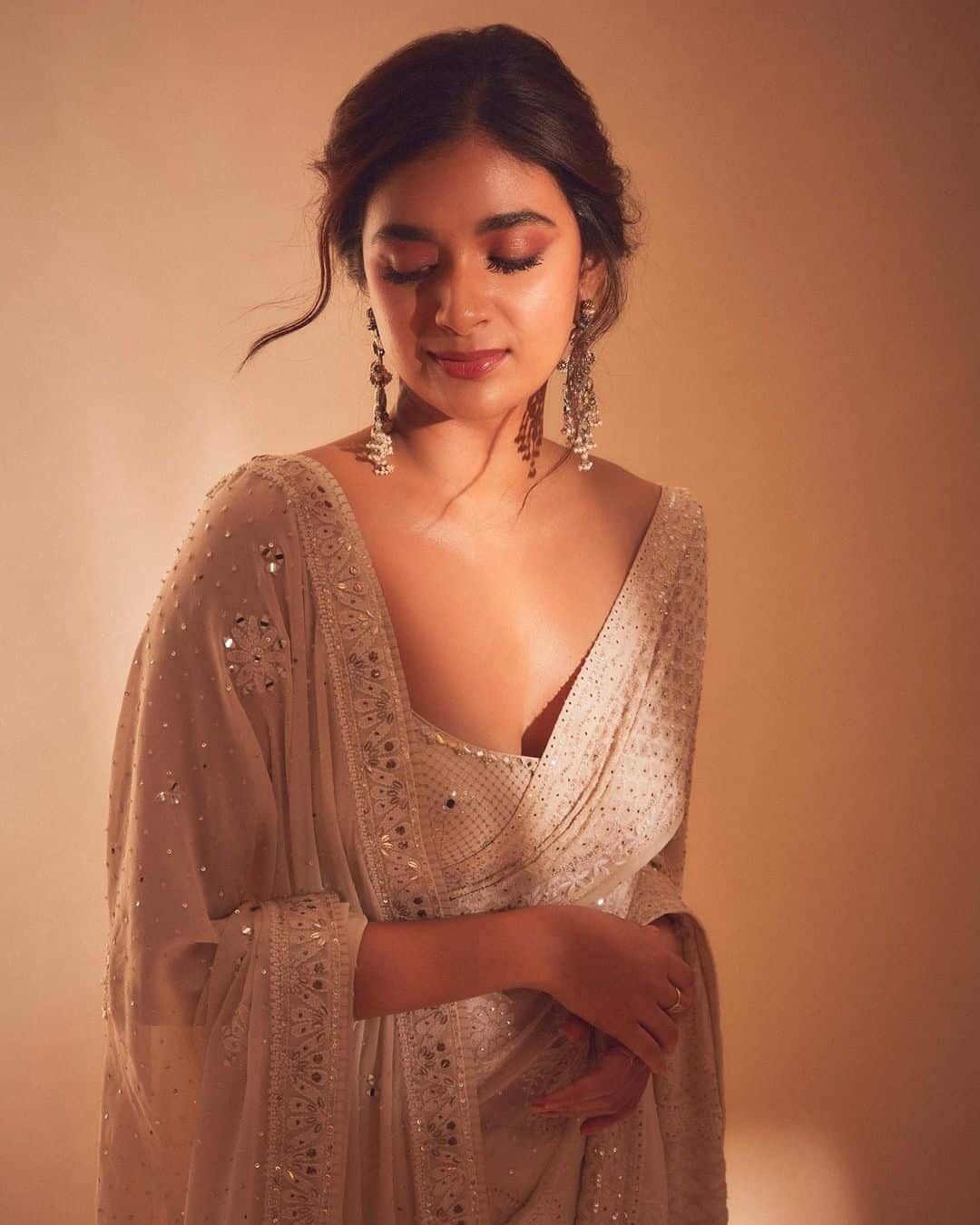 Actress Keerthy suresh spoke candidly about the growth of strong female-centric films and characters in recent years in south indian cinema as she prepared for the release of her telugu film Dasara. She acknowledged Nayanthara for starting the trend of female-centric projects in a promotional interview and claimed that it inspired other women to embark on more such projects.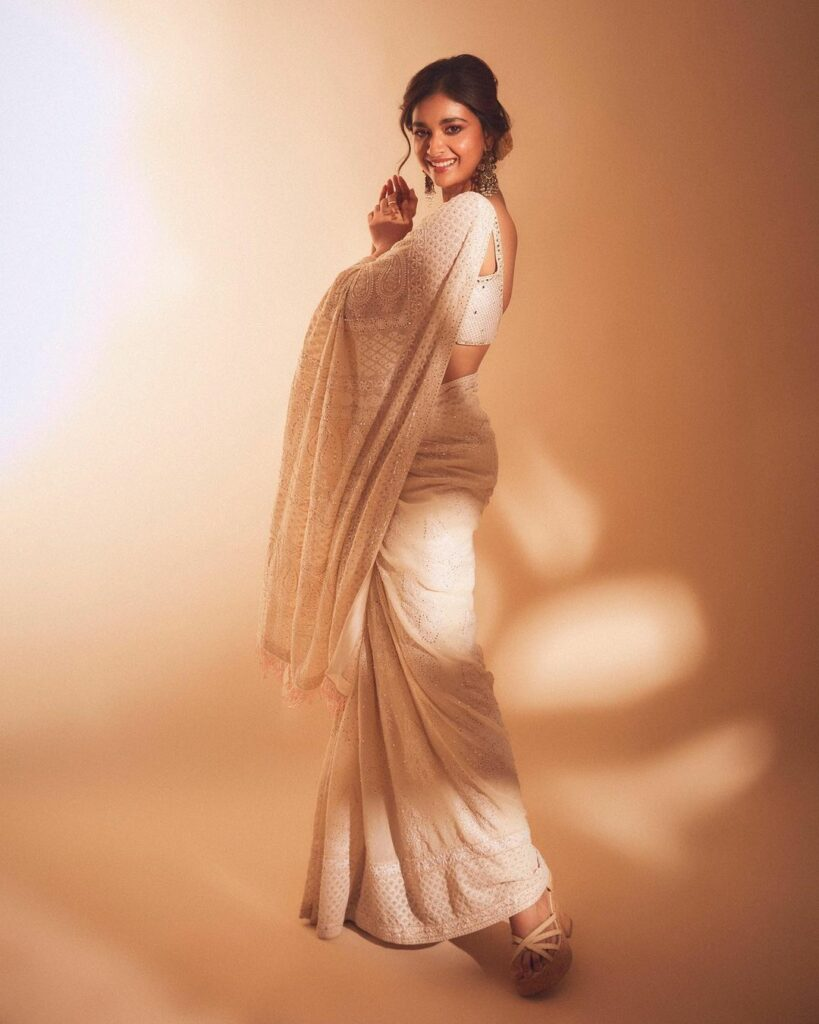 Keerthy suresh recently lauded kollywood starlet Nayanthara as she prepared for her action-adventure dasara with Nani. She praised the latter for making films that focused on women, which inspired other female performers to try out new roles. In the period action movie starring nani and directed by srikanth Odhela, Keerthy portrays the female lead. The dasara teaser has already received positive feedback from online users. The film on colonial India's high-octane action, VFX, language, and patriotic theme also give off an rrr vibe.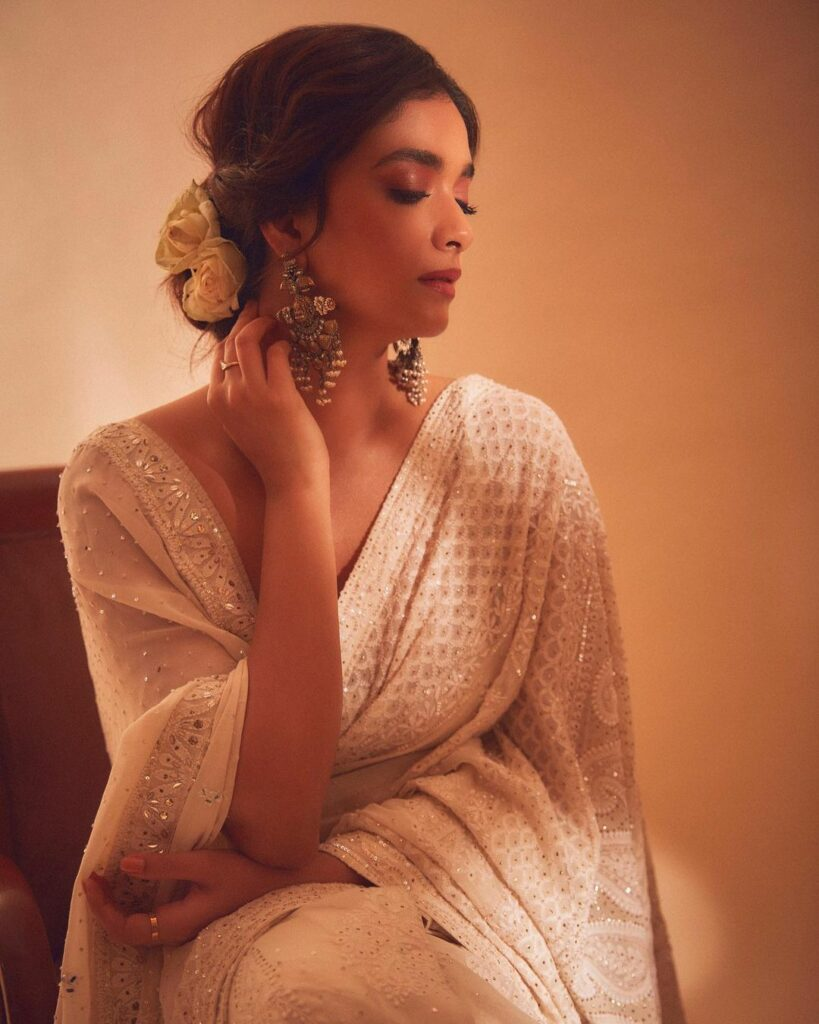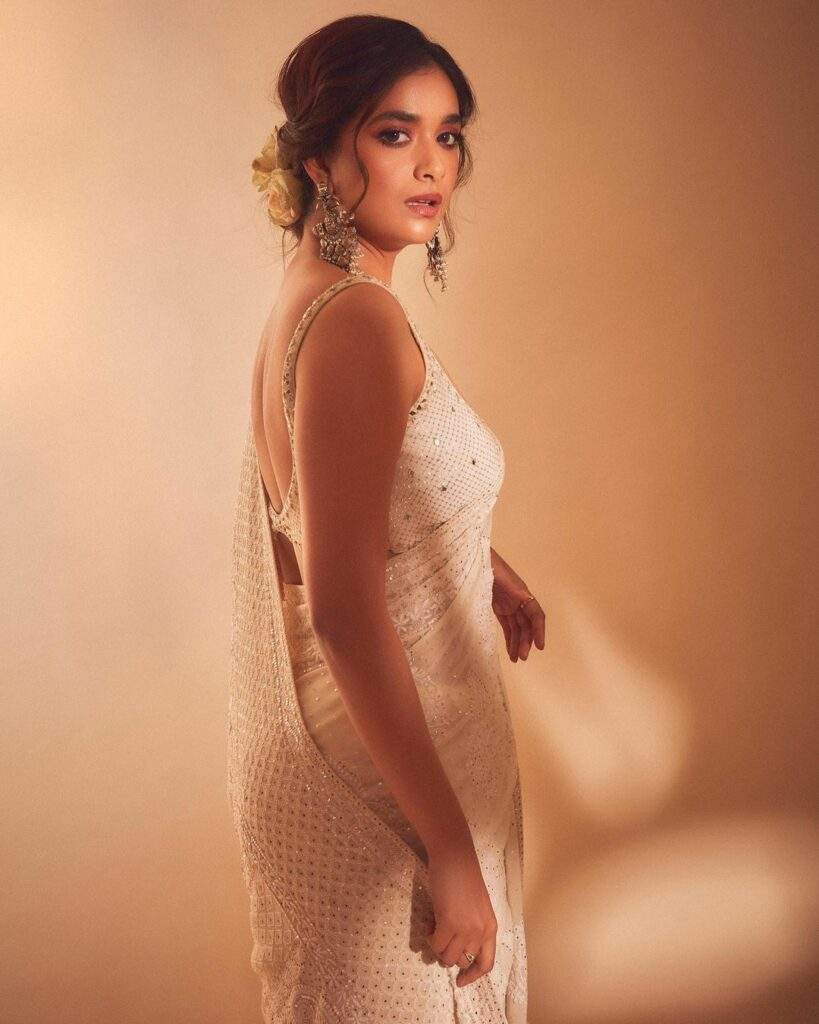 మరింత సమాచారం తెలుసుకోండి: