This week, a variety of actors performing in various languages will give some unpolished, untrained, and wild acts on the big screen. When dasara hits theatres on march 30th, it will be a quivering time bomb ready to go off. people anticipate a classic from the movie because of how much nani has hyped it. Additionally, there are high hopes for the performances of the complete cast. The cast is sure that nani and Keerthy Suresh's work in the movie will mark a turning point in their respective lives.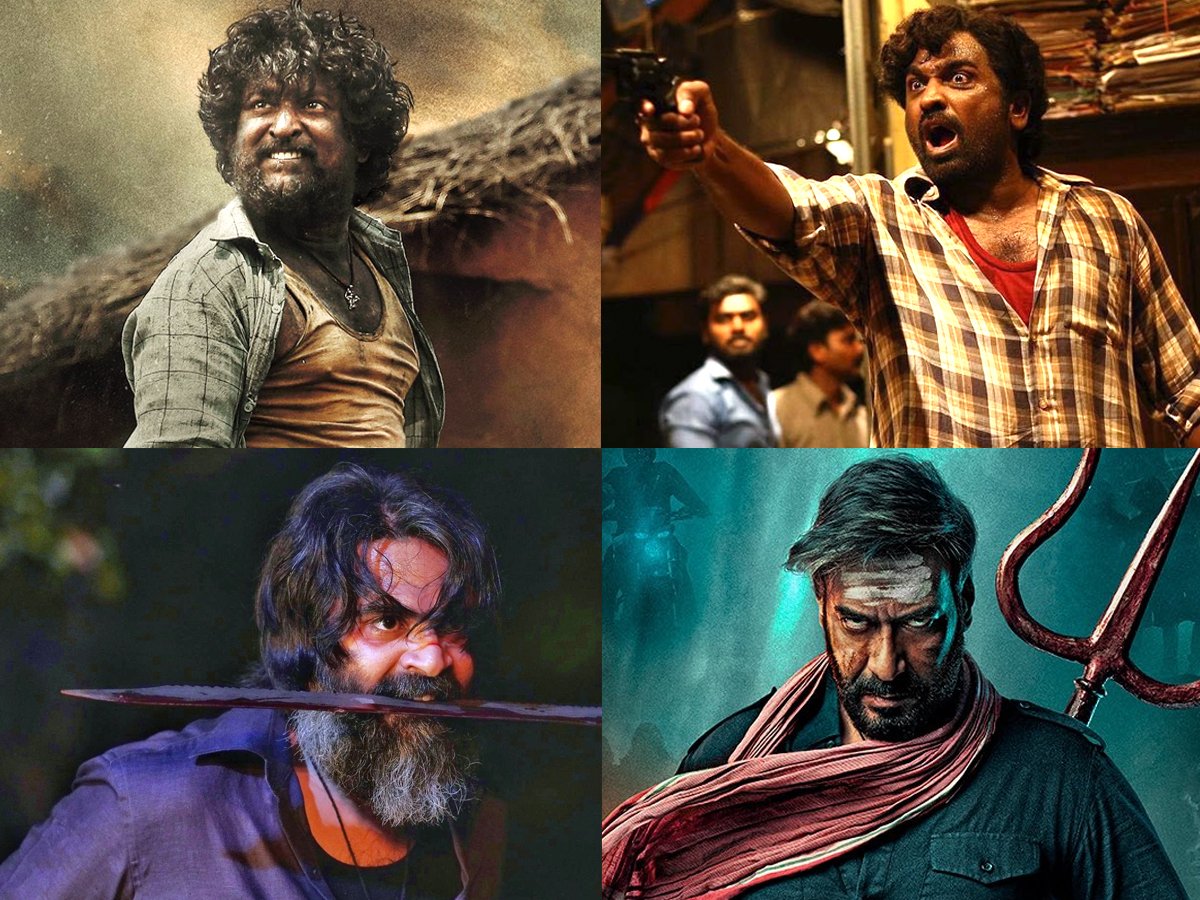 Vetrimaaran, one of this generation's most talented filmmakers, is releasing Viduthalai Part 1. Soori, a comedian, is playing a serious part for the first time. In the movie, vijay sethupathi portrays a Naxal. The performances are anticipated to be incredibly powerful and unsettling, as is the case with all of Vetrimaaran's movies. This week sees the release of Pathu Thala, a Silambarasan-starring tamil movie. The movie is an adaptation of the popular kannada movie Mufti. The film's high point is anticipated to be Simbu's portrayal of Mafia Lord.
The bollywood movie Bholaa, featuring ajay devgn and Tabu, is the last one. Even though it is a remake of Kaithi, the movie has good buzz. Being that ajay devgn is known for giving intense performances, it would be interesting to see him take on the iconic character that karthi created in the original. The movie is a hard-core action thriller that should appeal to a wide audience. Gurudev Hoysala, a kannada film featuring Dhananjay, who rose to fame as Jolly reddy in Pushpa, is also forthcoming. Everyone is excited to see him in the movie as a no-nonsense policeman because he is a fantastic actor. The greatest movie he has ever played in is this one.

This week will therefore feature a steady stream of intense, unvarnished, and hard-hitting performances on the big screen. It will be fascinating to see which performance receives the greatest level of audience acclaim.



మరింత సమాచారం తెలుసుకోండి: