Smriti Irani remembers her struggling days, and talks about the separation of her parents
Recently, former actress-politician smriti irani spoke about her struggling days and her parents' separation. Smriti Irani has been a big name in the world of TV. Smriti, who became a household name with her role as 'Tulsi Virani' in the show 'Kyunki Saas Bhi Kabhi Bahu Thi', has now become a politician. Very successful in her professional life, Smriti's personal life has never been easy. Recently, he has recalled the difficult days of his life, as well as his parents' separation
In her recent interview with renowned storyteller and radio personality Neelesh Mishra, smriti irani made some shocking revelations about her personal life and talked about losing her family home in Gurgaon. She told that she was only 7 years old when her mother told her to leave her home. She said, "The first house I remember in gurgaon was a very impressive house for me. My last memory of that place was at the age of 7 and I have only one picture of that house. I wore a white frock, Was wearing a party cap and a bindi. That last day in that house was in 1983, I and my sisters were sitting and eating black lentils and for me, it was a film scene, my mother stopped the hand rickshaw, put on the luggage, and said eat quickly, we are going to Delhi. From that day onwards I do not eat black lentils.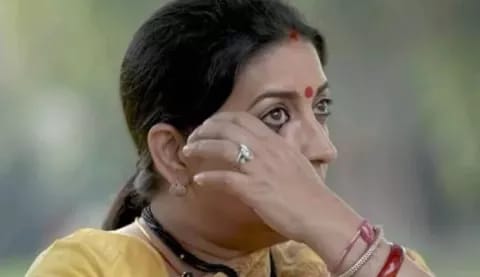 However, after 30 years, smriti irani along with her husband Zubin Irani revisited their old house and narrated how she was reluctantly asked to leave the house. In the same interview, Smriti shared that she was going to buy that house, but when she called her mother to tell her about it, she said that money cannot buy her sorrows. Smriti says, "I remember standing outside the house with my mother and I said, 'I will buy this house one day.' My mother didn't react to this. We sat in a rickshaw and left. Decades later when I came to delhi after becoming an MP, I went to the old house. I was 37 years old. Irani Sahab was standing next to me. I told him Told that this is the same house we had left unwillingly. I called my mother and told her about buying the house. She said, 'No amount can buy your sorrows'." Smriti  Irani Ki love Story: Know how the actress met her husband Zubin,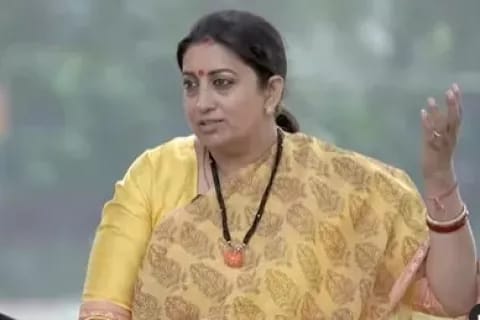 Smriti Irani also told that her mother has lived in a rented house all her life, so her last wish is that she should take her last breath in her own house. To fulfill her mother's wish, the former actress has bought a house for her mother and takes Re 1 per month as rent. Regarding this, he said, "I asked my mother, if not this house, which one. For the first time my mother said, 'We cannot take anything from our daughters, but I wish that when I die, I can go to my house. I want to die." 
He further said, "My mother has lived in a rented house all her life. I have bought a house 6 years ago. My mother gives me Re 1 for rent, so that her self-respect remains intact. people ask me what gives me satisfaction, I would say that the feeling that my mother can die peacefully after her wish is fulfilled gives me a sense of satisfaction." Further in the interview, smriti irani revealed that her parents got married against the wishes of her grandparents and that she had only Rs 150 at that time. Initially, they lived in a room above a cow shed and later settled in gurgaon, as it was an affordable place.  
Talking about it, she said, "My father was a Punjabi-Khatri and my mother was a Bengali-Brahmin, so they married against the wishes of my grandparents. When they got married, they had only Rs 150. Initially, they lived in a room above a cow shed. I was born in Lady Hardinge Hospital. Later they settled in gurgaon, as it was a cheaper place. Very few couples could escape the economic and social difficulties My mother was told that there would be a son next, so she would pull us sisters and say they are enough for me."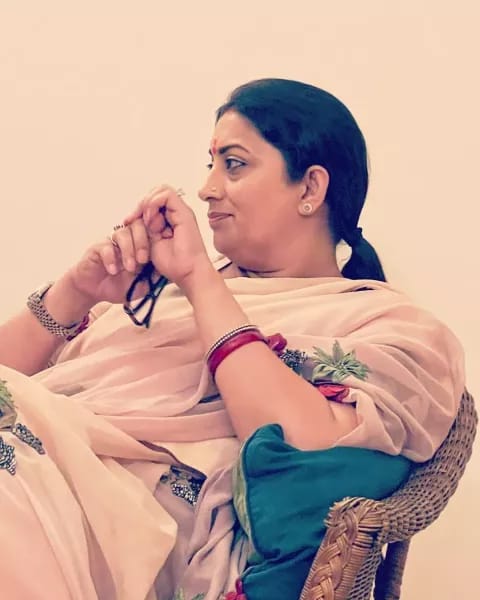 Smriti Irani on separation of parents
Smriti Irani also talked about one of the worst phases of her life. Reflecting on the same, he shared that it took him 40 years to say that his parents separated, as he was looked down upon then. Talking about the separation of his parents, he said, "It took me 40 years to say that my parents separated. In those days we were looked down upon, but now I know that they had their own How difficult it was to live life with only Rs 100 in your pocket and take care of everyone." He further added, "My father used to sell books outside an army club. I used to sit with them and my mother went to different houses to sell spices. My father didn't study much, while my mother was a graduate, so there could have been those differences and conflicts."
By the way, it is clear from these revelations of Smriti that even though Smriti's success has made her life easier now, her past life has been full of struggles
మరింత సమాచారం తెలుసుకోండి: