Anurag Kashyap took a U-turn on The kerala Story, supported till yesterday, suddenly said 'propaganda film'
The controversy regarding The kerala Story is not stopping. Many celebs have called it propaganda. Earlier, anurag kashyap had supported the film and now he too is calling it propaganda.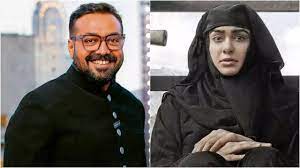 'The kerala Story' has been mired in controversy for a long time. It has been in the headlines since before its release till now. The film was banned in some states and many leaders and actors have called it propaganda. All these films are doing great business at the box office (The kerala Story box office collection). Recently, veteran actor kamal haasan had also called the film propaganda, while now filmmaker anurag kashyap, who supported it a few days ago, has also called it propaganda.

Kamal Haasan recently said a lot about the film. Now filmmaker anurag kashyap has called adah Sharma-starrer The kerala Story a propaganda film. According to a media report, Anurag spoke to the news portal and said that it is difficult for cinema to be non-political and one cannot escape from politics. He further said that there are a lot of propaganda films like The kerala Story.

Let us tell you that Anurad Kashyap has taken his stand against the ban on the film a few days ago, but now he has turned around and is saying something else about The kerala Story.

The kerala Story broke many box office records and despite controversies, the film proved to be an all-time blockbuster. It has earned more than 220 crores. Recently, veteran actor kamal haasan gave his opinion about this and he termed kerala Story as a propaganda film which is spreading hatred with lies within the country.

మరింత సమాచారం తెలుసుకోండి: