The well-known actress rakul preet singh is now at the peak of her game and has a number of exciting projects in the works. With the newly released Zee5 film Chattriwali, which received favorable reviews from the audience, she demonstrated her talent as a performer. Ayalaan, a science-fiction comedy, and indian 2, the most eagerly awaited movie, will mark rakul Preet's triumphant return to tamil cinema after a brief absence.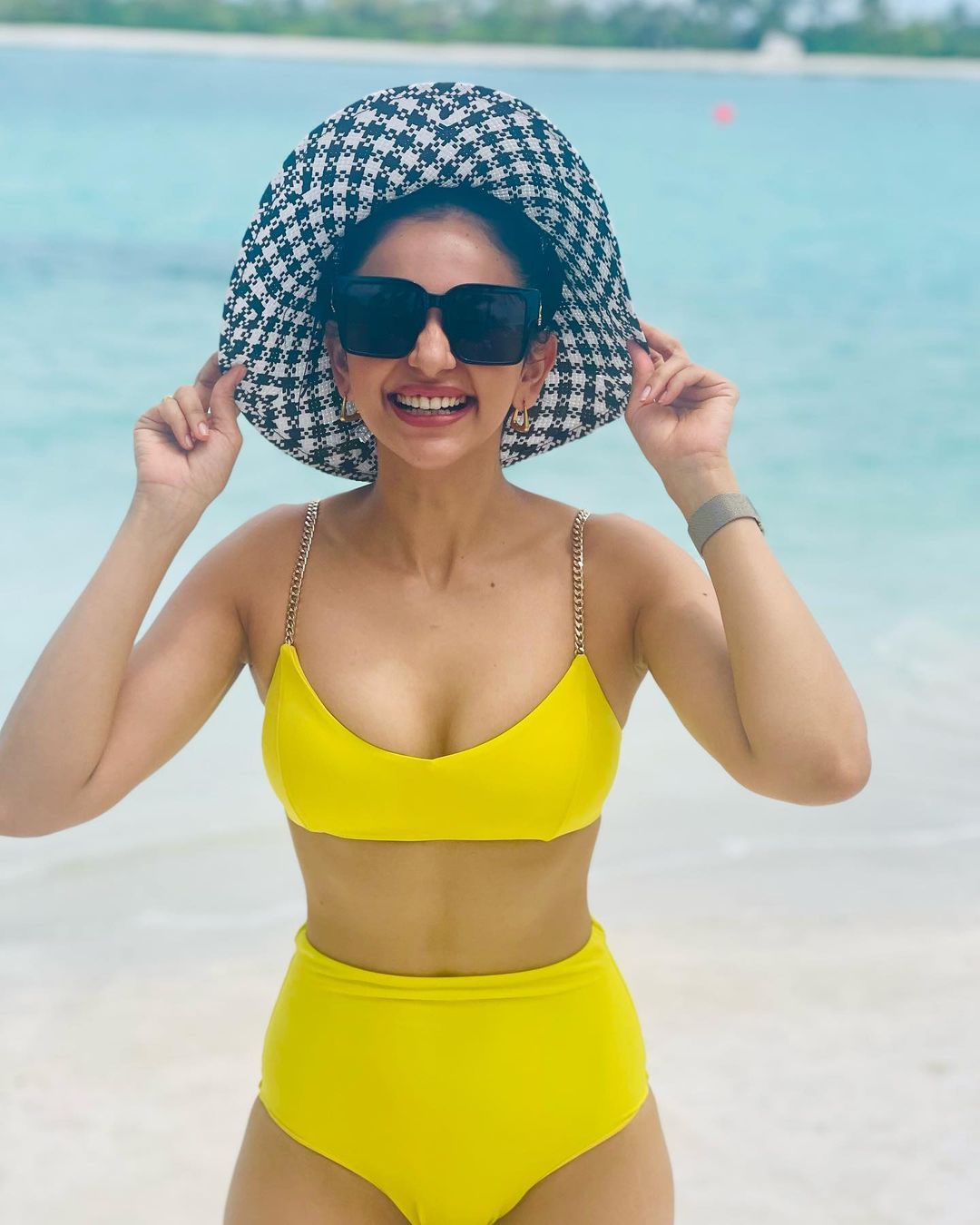 The well-known actress is presently taking a little break from her demanding job and having a good time on holiday in the Maldives. rakul preet singh recently shared some wonderful photos from her maldives holiday with her fans and followers on her official social media accounts. The gorgeous photos of the actress, who is wearing a yellow bikini, show her looking like a beam of sunlight. A black and white checkered hat, large sunglasses, simple jewelry, and a striking wristwatch helped rakul preet singh create the ideal summer ensemble.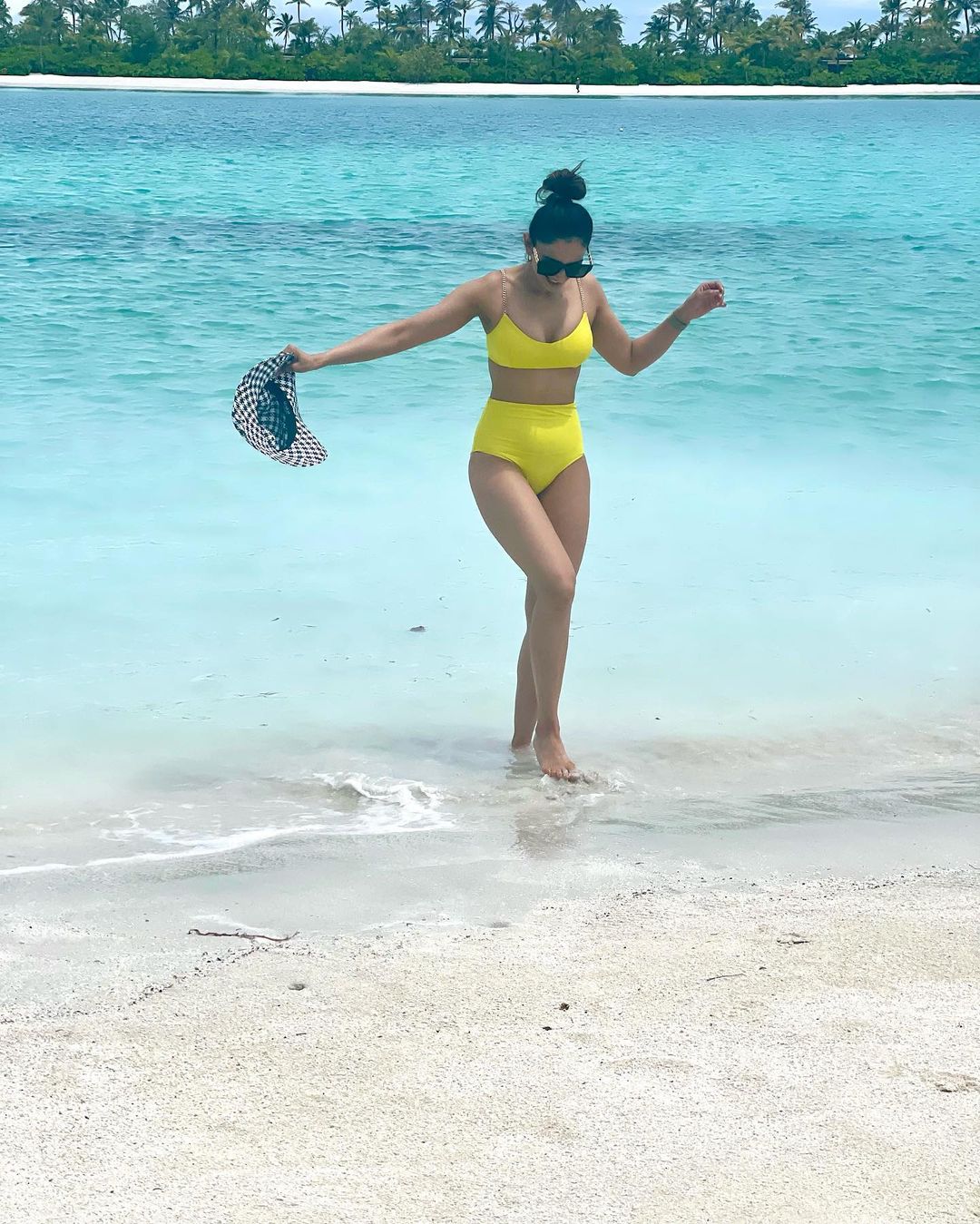 As previously reported, rakul preet singh will return to tamil cinema with the forthcoming Sivakarthikeyan-starrer Ayalaan. In the science fiction film, which is expected to be released in theatres in november 2023, she is starring as the female lead. In indian 2, the upcoming kamal haasan film that is a sequel to legendary filmmaker S Shankar's hugely successful 1996 original, rakul Preet also has a significant part.
మరింత సమాచారం తెలుసుకోండి: