In the first week of October, the southwest monsoon is anticipated to leave the state; the process started on Monday. The state may encounter some thunderstorms and heavy rainfall before the monsoon bids the region farewell. According to Skymet Weather vice president for meteorology and climate change Mahesh Palawat, "Post the withdrawal, some light rains can be experienced in a few parts, and in november we can expect some considerable spells or rain."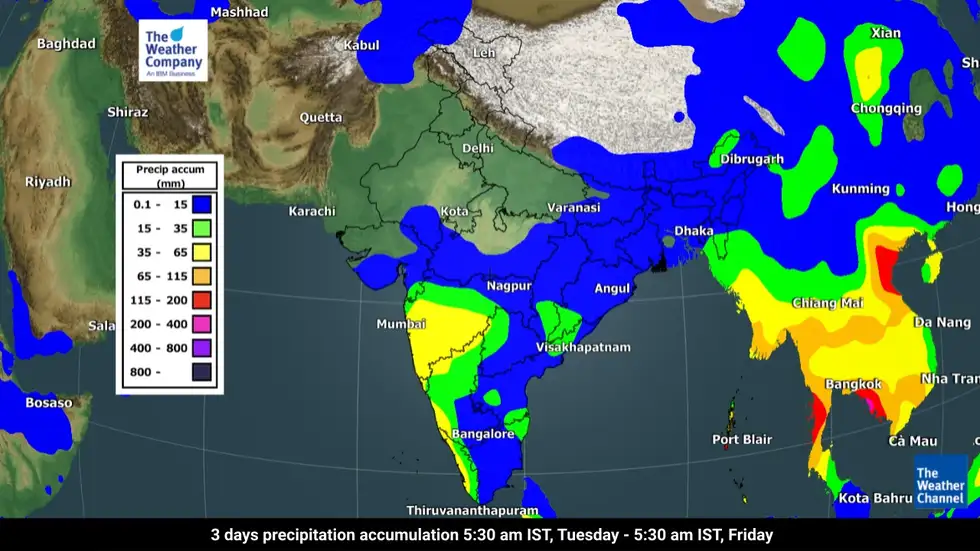 A top IMD official informed india Herald that a new meteorological system that may deliver heavy rainfall will emerge around september 29. The models predict that the monsoon will stop after that. For the state, the monsoon has been abundant, with 842.2 mm of rainfall since june 1—17% higher than the average of 721.7 mm. In the meanwhile, a yellow notice for thunderstorms and lightning was issued by the IMD for the following five days.

The india Meteorological Department (IMD) reports that a trough extends from southeast Uttar Pradesh to Telangana, while a cyclonic circulation continues across north coastal tamil Nadu and its surrounding regions. A new cyclonic circulation is also anticipated to develop over the northern andaman Sea by this week's end, which might result in the development of a new low-pressure region.



మరింత సమాచారం తెలుసుకోండి: