Hockey World Cup..! india started with victory..!

India played their first match against spain in the hockey world cup series. This hockey stadium in Rourkela has the honor of being the largest hockey stadium in the world. More than 22,000 people bought tickets to watch the india match. The indian team is ranked 6th in the D category. Against 8th-ranked spain, the match turned out to be a blockbuster.

The game was hot as both teams fought hard to score from the start of the match. The indian team wasted a penalty corner opportunity in the 11th minute of the game without converting it into a goal. However, in the next minute, a penalty corner opportunity was available again. It was converted into a goal by Rohitas amit playing on home soil. With this, the indian team has scored 200 goals in the history of world cup hockey. The list is followed by australia with 313 goals, the netherlands in 2nd place with 267 goals, pakistan in 3rd place with 235 goals, and india currently in 4th place.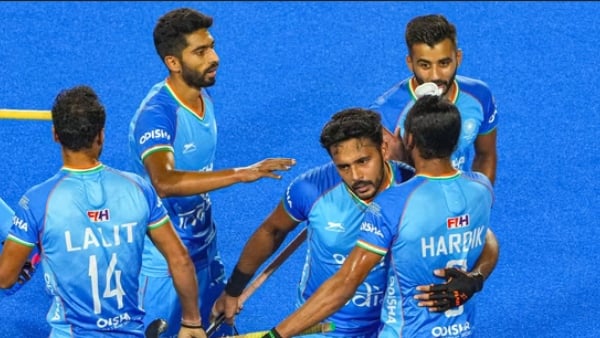 After this, hardik Singh converted the opportunity in the 26th minute of the game, and the indian team took a lead of 2 to 0. Similarly, a penalty in the 32nd minute of the game wasted Stoke's chance. Similarly, India's goalkeeper Pathak brilliantly blocked the Spaniards' goal chance in the first half. With this, the indian team won by 2 to 0 and is currently in first place in the points table. The indian team will face strong england in the next match on the 15th. england beat wales 5-0 in another league match earlier.
మరింత సమాచారం తెలుసుకోండి: