Dhoni set foot in Chennai.. !? Fans are excited!

As the current year's IPL cricket series is about to start in a few weeks, CSK captain dhoni has arrived in chennai for training. Ever since the release of the IPL schedule for the year 2023, there has been a lot of anticipation among the fans. While the Women's IPL will end on march 26, the Men's IPL will resume four days later. It has been announced that the men's IPL cricket festival will start from march 31 to May 28. chennai Super Kings will face the defending champions gujarat Titans in the first match at the narendra modi Stadium in Ahmedabad. As this is the last IPL season of chennai team captain dhoni, there is a lot of expectation for the IPL series among the fans. dhoni, who has reached almost 40 years of age, is full of questions in the hearts of fans about how he will perform on the field and how his captaincy will be.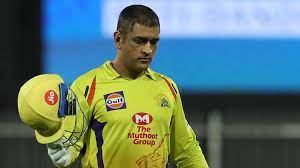 The fans are looking forward to seeing Chennai's hero on the field for the last time after that. Similarly, the players of the chennai team are also talking that dhoni should send his way with a smile and a trophy for the last time because dhoni did not play for the indian team after the 2019 world cup series. However, dhoni openly declared that his last IPL match will be in Chennai.
Dhoni, who has built the right team, has entered the field in chennai to show his game on the field for the last time. As the chennai team's training camp has started, CSK captain dhoni has arrived in chennai to attend it. Rayudu, deepak chahar and Rahane have already started training in Chennai. Young players are also training with them.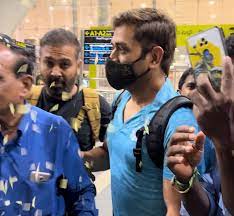 In this context, Captain dhoni has come to chennai for training. Due to this, the fans of the chennai team are excited. Because the last time when dhoni trained in chennai, fans were allowed to watch the practice match. So it is expected that in a few days, dhoni will take the field for training in front of the fans.
మరింత సమాచారం తెలుసుకోండి: