Karnan is in Bangalore for the international Film Festival. More than 100 films from roughly 20 nations competed in more than 30 languages and were screened in chosen languages at the Bangalore Innovative international Film Festival. Yesterday was the last day of the festival (17.10.21). 

Similarly, EV Ganeshbabu, the film's director, won the prize for Best South indian Film for 'Kattil.' Kattil is now working on an audiobook. Maple Leafs Productions is behind the film, which stars EV Ganeshbabu in the major role.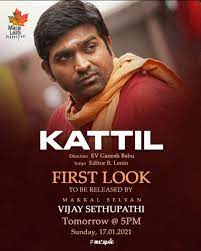 The screenplay for the film, which stars Creation Tange as the protagonist, was written by editor P. Lenin. 'Kattil,' according to director EV Ganeshbabu, will be released in theatres soon. Because it has already received multiple prizes, the film's anticipation has skyrocketed. dhanush stars in the film Karnan, which is directed by Mari Selvaraj. The music for this film was composed by Santosh Narayanan.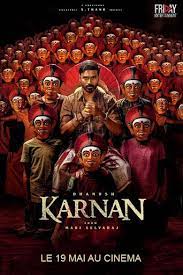 The critically acclaimed film, which was distributed in theatres despite Corona restrictions, was also released on OTD in a few weeks. Karnan will be screened in the New Generation indian Film festival in Frankfurt, Germany, according to filmmaker Mari Selvaraj. In light of this, she has decided to attend the Bangalore international Film Festival.
మరింత సమాచారం తెలుసుకోండి: