Ajith, Vijay fans atrocity at Sabarimala..!? kerala issued order..!?

Kerala high court has issued an action order regarding ajith and Vijay's fans posing with the posters of Thunivu and Varisu at sabarimala and it has gone viral. Bookings for both films are going on in full swing. Especially in tamil Nadu, both films have been allocated an equal number of theaters. According to reports, tickets were booked in most of the theaters on the first day. As ajith and Vijay's films are releasing on the same day, the fans of both sides are clamoring for huge cutouts.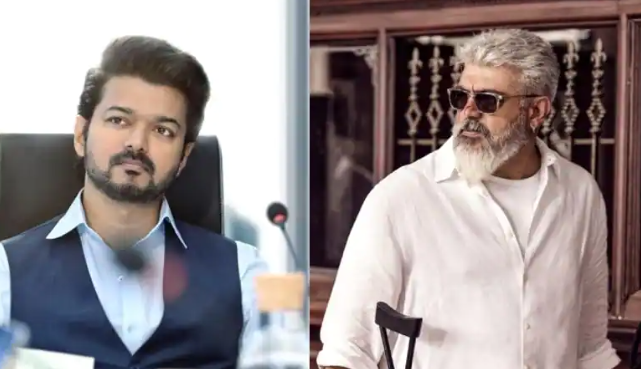 Director H. Vinoth also said in a recent interview that the promotion of leading actors like ajith and Vijay by their fans will not be achieved even if they spend Rs 100 crores. Especially now that it is the Ayyappan temple season, a large number of devotees are going to sabarimala to lay garlands. ajith and Vijay's fans posted photos of them posing with posters of Thunivu and Varisu which went viral.
In this case, the kerala high court has now issued an action order. That is, it has directed the Devasam Board to ban bringing movie posters and playing musical instruments inside the sabarimala temple premises. The reason for this order is the atrocity committed by ajith and Vijay fans.
మరింత సమాచారం తెలుసుకోండి: