Heartbreaking..! ajith hugged his crying mother...!?

As actor Ajith's father passed away yesterday due to old age and health problems, the footage of ajith hugging his mother has gone viral. ajith kumar, who is the leading actor in the tamil film industry, is going to act in his 62nd film next under the production of Lyca. Fans who were waiting for the announcement of Ajith's next film in a few days were shocked by the news of Ajith's father's death yesterday morning. Ajith's father Subramanian passed away in his sleep early yesterday morning.

Already in 2019, when his health deteriorated, he suffered from a stroke. ajith took care of his bedridden father by keeping the necessary medical equipment at his home. After the news of the death of 85-year-old Subramanian this morning, a statement from Ajith's side was also released. In particular, they consider their father's funeral to be a family event, so they pray that everyone who knows the news of this death will understand their grief and loss and cooperate with the family to observe the mourning and conduct the funeral privately.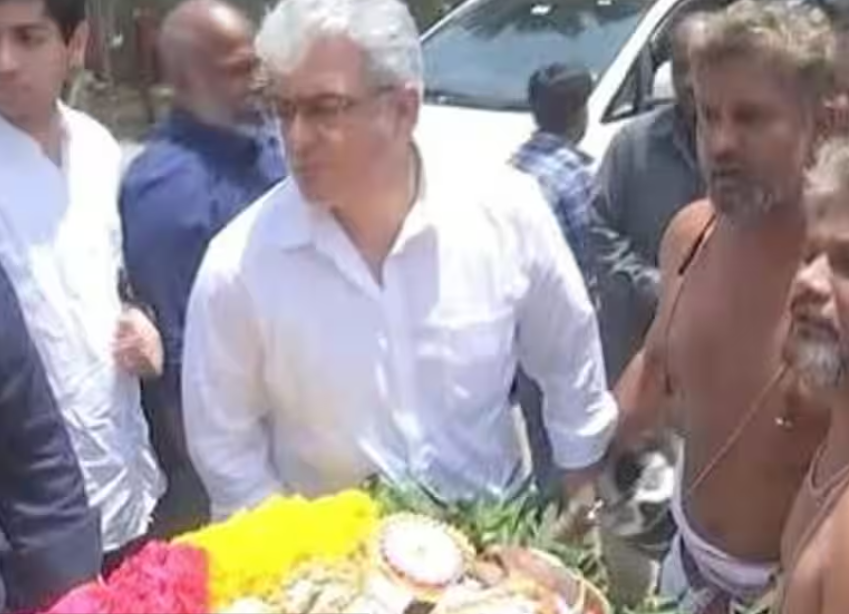 Following this, the body of Ajith's father Subramaniam was taken in a procession around 12:15 and cremated at the Besannagar power crematorium. Amma along with ajith, Shalini, and Ajith's brothers also attended these final functions under police security. Ajith's mother, who was unable to walk due to old age, was held by shalini by her own hands.

Ajith's mother wept as she finally saw her husband's face before he was cremated. Seeing this, ajith, who was saddened, hugged his mother and comforted her. Then ajith also cried with his eyes troubled. A video of this has been released and is being watched virally. It is also notable that this scene has touched the hearts of the fans.

మరింత సమాచారం తెలుసుకోండి: