K. Vasu, a seasoned telugu cinema director, went away. K. Vasu, who had been receiving treatment for a few days, passed away at the kims hospital in Hyderabad. He had been experiencing problems with his kidneys.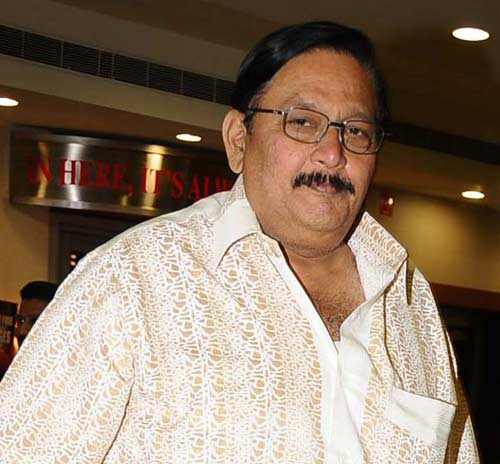 K. Vasu directed Chiranjeevi's debut film, Pranam Khareedu. Aadapilla Tandri, Aadapilla, Puttinilla Mettinilla, Kotha Dampathulu, Kalahala Kaapuram, Pakkinti Ammayi, Repati Rowdy, Thodu Dongalu, America Alludu, and Kothala Rayudu were among the other films directed by the seasoned filmmaker.

On saturday at six in the morning, K. Vasu's mortal remains would be taken to his home in Film Nagar. At noon, the last rituals will take place at Mahaprasthanam. K. Vasu, the tollywood filmmaker who helmed Pranam Khareedu, the first film of megastar chiranjeevi, has passed away. The filmmaker passed away today while receiving treatment at kims Hospitals in Hyderabad, where he had been for a few days.

For a few days, K. Vasu has been battling kidney-related problems. K. Vasu's debut feature film as a director is Aadapillala Thandri. With the films Aadapilla, Puttinilla Mettinilla, Kothala Rayudu, Pakkinti Ammayi, Kotha Dampathulu, and Kalahala Kaapuram, he established a solid reputation.

Tomorrow at 6 AM, K. Vasu's mortal remains will be transported from kims Hospitals to his film nagar home. Tomorrow at noon, the last rites will be performed in Mahaprasthanam, Hyderabad. india Herald would like to send the director's family its sincere sympathies during this difficult moment.





మరింత సమాచారం తెలుసుకోండి: