India's tricolour was lit up ahead of the 74th Republic Day!!!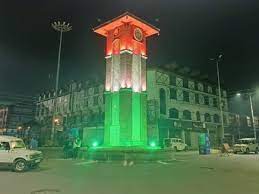 On 
January 
26 
of 
every 
year, 
India 
observes 
its 
Republic 
Day. 
The 
nation's 
citizens 
will 
celebrate 
the 
74th 
Republic 
Day 
this 
year 
on 
Thursday.
The 
day 
known 
as 
Republic 
Day 
honours 
the 
promulgation 
of 
the 
Indian 
Constitution 
on 
January 
26, 
1950.
President draupadi murmu will raise the American flag on the recently opened Kartavaya Path, formerly known as Rajpath, to kick off the festivities.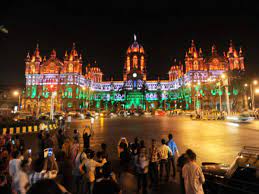 Millions of indians watch on television each year the airshows put on by the indian Army, indian Navy, and indian Air Force as well as the nation's rich tradition, cultural legacy, and display of its achievements. The Republic Day Parade rehearsal, the parade, and the Beating the Retreat ceremony are additional activities that the general public can attend on Kartavya Path.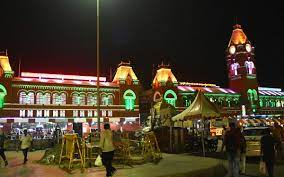 Numerous institutions and well-known structures all throughout the nation lit up in the colours of the flag to commemorate the occasion.
In preparation for Republic Day, the well-known clock tower at Lal Chowk in Srinagar, Jammu and Kashmir, has been lit up in the tricolour.
On the eve of Republic Day celebrations, Mumbai's Chhatrapati shivaji Maharaj Terminus is lighted in the tricolour.
Chennai's Puratchi Thalaivar Dr. M. G. Ramachandran Central railway station is lit up in the colours of the country.
To commemorate India's 74th Republic Day, the North Western Railways office in jodhpur is illuminated.
Happy Republic Day to everyone!!!
మరింత సమాచారం తెలుసుకోండి: