"To label Kashmiri Pandits beggars is wrong"...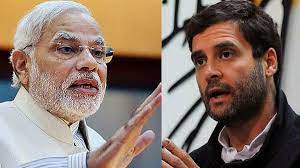 Recently Congress's 'Bharat Jodo Yatra' ended in Srinagar, Jammu and Kashmir. In the last stop of the yatra, congress leader rahul gandhi also met Kashmiri Pandits. Now rahul gandhi has written a letter to PM Modi regarding the safety of Kashmiri Pandits. rahul gandhi has written that it is a cruel step to force Kashmiri Pandits to go to the valley without guarantee of security. He has appealed to PM Modi to take appropriate steps in this direction. rahul gandhi has also raised the issue of targeted killing of Kashmiri Pandits.
Rahul gandhi has written, 'Recently a delegation of Kashmiri Pandits met me at the Jammu stage of Bharat Jodo yatra with their problems. He told that the government officials are forcing him to go back to work in the kashmir Ghats. In these circumstances, it is a cruel step to force them to go to work in the valley without any sure guarantee of safety and security.
'Promised to Kashmiri Pandits'
Taking a dig at Lieutenant governor Manoj Sinha, rahul gandhi has written, 'Today, when the Kashmiri Pandits who are pleading for their safety and family's concerns are expecting sympathy and affection from the government, then the Lieutenant governor is a 'beggar' for them. It is irresponsible to use such words.
మరింత సమాచారం తెలుసుకోండి: