Mani Ratnam said such a word to him..!?

Actor Sarathkumar, who attended the audio launch of 'Ponniyin Selvan 2', was asked by mani ratnam whether he knows about romance. Sarathkumar, who is an action hero in tamil cinema, has recently been choosing and playing characters that show his acting skills. His character in Sarathkumar starrer kanchana 2, Chennia Yil Oru Naal, Varisu, and 'Ponniyin Selvan' was much talked about.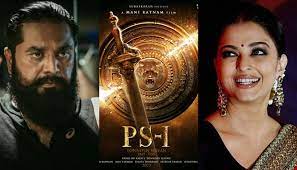 Meanwhile, Sarathkumar has said that the one question that director mani ratnam asked him during the shooting of ponniyin selvan 2 made him very upset. During the shooting of 'Ponniyin Selvan', director mani ratnam asked Sarathkumar if he knows anything about romance. At the audio release ceremony held yesterday, mani ratnam said that he was very saddened to hear this after seeing him who had been in love and married twice.
In the movie 'Ponniyin Selvan 2', actor Sarathkumar plays the role of a big villain. It is also worth noting that he is Nandini's husband. It can be seen in the first part how Nandini marries him and seduces him to take revenge on the Chola dynasty. Following the success of the first part, the trailer of ponniyin selvan 2, which is slated to release next month, is now out and it is getting a good response from the fans.

మరింత సమాచారం తెలుసుకోండి: