As the indian IT sector continues to grow, wipro, the country's third-largest IT service provider, has seen its earnings plunge, with all of the country's leading IT companies receiving more business and income. However, one of the most crucial things for investors to remember is that the downturn is for a good reason. In the september quarter, wipro, the fastest growing IT service and software exporter in the indian IT sector since 2020, had its profits plunge.
Wipro's net profit for the year was Rs 2,930.7 crore, increasing 18.9% from the previous year. However, profits plummeted 9.6% as a result of staff pay raises and Capco's acquisition. Wipro's Income Wipro's overall revenue for the quarter was Rs 19,760.7 crore, rising 30.1 per cent year over year and 7.8% year over year. The wage raise at wipro wipro, likewise, has increased the salary of 80 per cent of its staff this quarter. Not only that, but Wipro's management has offered its staff two wage raises in the same fiscal year.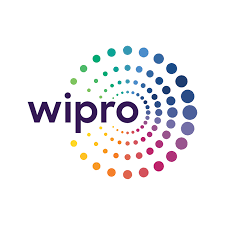 This quarter, wipro customers added two clients in the $100 million segments, with one customer in the $75 million segments added in the september quarter alone. BFSI (banking, finance, and insurance) During the quarter, the BFSI segment expanded by approximately 11.1 per cent, accounting for approximately 34.8 per cent of Wipro's overall IT service business. In the september quarter, healthcare grew by 5.1 per cent, the ENU category by 0.6 per cent, technology by 6.5 per cent, manufacturing by 3.1 per cent, and communications by 6.1 per cent.
In the september quarter, Wipro's layoff rate jumped to 20.5 per cent. Last year, it was 15.5 per cent in the june quarter and 11% in the september quarter. Shares of wipro Wipro's stock has increased by 59 per cent since april and by 21% since July. Stock investors benefit from this since their returns are higher.
మరింత సమాచారం తెలుసుకోండి: