Jaw & Nose operation...Current status of music director..!?

Actor vijay antony shared a thumbs-up photo about his condition after the accident on the sets of 'Pichaikaran 2'. Actor Vijay Antony, who is a versatile actor, producer, music director, film editor, and singer in the tamil film industry, was injured in an accident during the shooting of Pichaikaran 2. He shared information about his physical condition while injured on social media.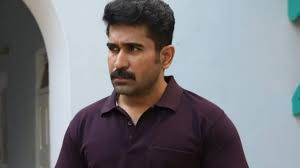 Vijay Antony's already-released movie 'Pichaikaran' was released in the year 2016 and received a good response from fans from all walks of life. In particular, this film marked a turning point in Vijay Antony's film career. This film was directed by Sasi, who directed quality tamil films like Kollamale, Poo, etc. More than 6 years after the release of the film, vijay antony acted in the second part of the film. During the shooting of this film in Sri Lanka, it was said that actor vijay antony met with a huge accident, in which his face suffered serious injuries and he was immediately admitted to a hospital in malaysia by air Ambulance and given intensive treatment. Later, vijay antony was brought to chennai to undergo some surgeries for his jaw and facial injuries. A few days ago, famous director Suseentharan released a statement about Vijay Antony's health. He said that vijay antony had arrived in chennai two days ago, he is doing well now and will meet his fans soon. Shortly after this, actor vijay antony shared a thumbs-up photo about his health and said that he is fine now.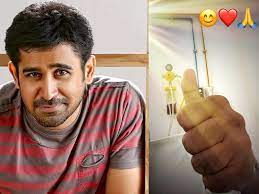 In his post, he said that he have recovered safely from a severe accident in his jaw and nose during the shooting of 'Pichaikaran 2' in Malaysia. Major surgery is over. He will talk to all as soon as possible. Thank you all for the support and concern for his health. This post is now going viral and fans are also wishing him a speedy recovery.
మరింత సమాచారం తెలుసుకోండి: