Top Incident..! lokesh threatened rajamouli in one scene..!?

Director rajamouli, who made the indian film industry look back by giving great films, has spoken proudly in an interview about a scene in the film lokesh kanagaraj, which is now seen as a symbol of tamil cinema. Moreover, the interesting incident of lokesh playing before Kamal has also come to light. Last year, lokesh Kanagaraj's directorial debut Vikram, starring Kamal Haasan, collected over 500 crores worldwide. Kamal has shown his threatening performance to such an extent. In particular, rajamouli has spoken in awe of lokesh, mentioning the scene featured in this film.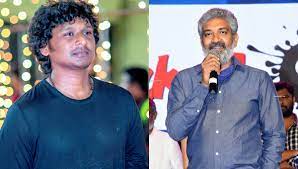 A short in the film vikram caught Rajamouli's eye on Lokesh. In the climactic scene of the film, vikram is among the gang as he talks to the Rolex associates. In the end, when the crowd disperses, vikram chews chewing gum in his mouth and gives a look wearing glasses. In that scene, instead of Kamal, rajamouli knows Lokesh's face. rajamouli himself openly told lokesh about this in an interview. Kamal, who was in the same place, forgot that he had a mouthful in many places. But at that time lokesh also taught him how to give reaction by chewing the gum.
Thus lokesh kanagaraj, rajamouli, and Kamal, who are now legends in the film industry, have said many interesting things in the interview. Especially the fact that lokesh taught acting to world hero Kamal is being talked about a lot among the fans.
మరింత సమాచారం తెలుసుకోండి: