From shweta tiwari to Sanjeeda Shaikh, actresses who got trolled for wearing a bikini in their old age
Here we are going to tell you about those actresses who have been trolled for wearing a bikini in their old age.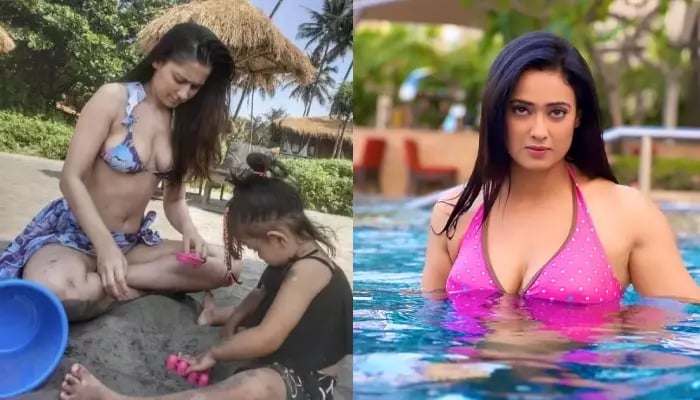 There are many such actresses in the tv industry who, despite crossing the age of 40, are seen giving competition to new actresses in terms of fitness and beauty. These include names ranging from shweta tiwari to urvashi Dholakia. However, many times these actresses have also been trolled for wearing a bikini and not considering their age. Let us tell you about some such actresses, who have been told a lot about wearing a bikini in old age.
Shweta Tiwari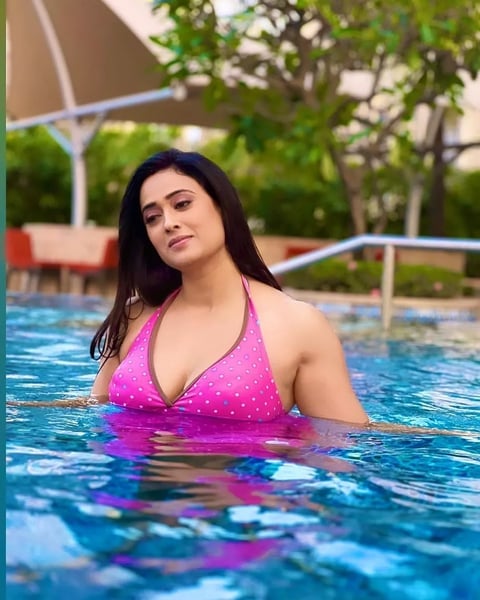 TV actress shweta tiwari is a popular actress on the small screen, who is known for her amazing performance as well as unmatched beauty. Shweta is 42 years old, but looking at her fitness, it would not be difficult to say that age is just a number for her. Recently, he shared some photos while celebrating the holiday with his son Reyansh. In these pictures, Shweta can be seen enjoying with her son in the pool. However, netizens started age-shaming her and said that she was forgetting her age. 
Sanjeeda Sheikh 
By the way, not only Shweta but Sanjeeda Sheikh has also become a victim of this trolling. The actress had married famous tv actor Aamir Ali. Both had welcomed their daughter Anayra through surrogacy. However, after this, their married life deteriorated and they got divorced. After the divorce, Anayara lives with her mother Sanjeeda
Once the 37-year-old Sanjeeda shared a picture in which she was seen in a bikini while spending quality time with her daughter Anayara. However, Sanjeeda had to face nasty comments on instagram for her bikini post with her daughter. Sexy Looks of Sanjeeda Shaikh: From cut-out dresses to hot bikini sets, 
Chhavi Mittal
Popular tv actress Chhavi Mittal came into the limelight when she opened up about her breast cancer. However, while her fans lauded her for this, some netizens criticized the actress. Sometime back when Chhavi shared her bikini photos and flaunted her cancer surgery scar, she had to face trolling along with praise.
Not only this, but the actress also got a lot of flak for kissing her kids on the lips. However, he gave a befitting reply to the trolls.
Shveta Salve
Shweta Salve is also included in the list of actresses who are shamed for their age. The actress, who often creates panic on social media with her bikini photos, is often criticized for her dressing sense and choice of short dresses, but she lives her life in her way, not paying much attention to all these trolls. likes. 
Urvashi Dholakia
Urvashi Dholakia has crossed the milestone of 40 and she has proved that the negative comments of the people around her do not affect her nor does she pay much attention to the judgments of the people. She has faced criticism for wearing a bikini at times, however, she has said several times that 'she doesn't care about it.'
Well, apart from these many tv or B-town actresses have been judged or shamed for wearing bikinis. This is the reason why she does not pay attention to any kind of negativity and this is her best way to deal with trolling. Well, what do you say about this? Do tell us by commenting.
మరింత సమాచారం తెలుసుకోండి: