Keerthy suresh secretly introduces her lover..!?

Keerthy suresh, who is a leading actress in the South indian film industry, has posted a photo of her lover on social media. Keerthy suresh, the daughter of actress Maneka, made her debut in the tamil film industry with the film Ithu Enna Mayam directed by AL Vijay. Subsequently, Keerthy suresh, who gained star status by acting alongside leading actors like Vijay, Vikram, and Dhanush, won the National Award for her performance in the telugu film Mahanadi. The film was a huge turning point in her career. After Mahanadi, actress Keerthy suresh got film opportunities in telugu as well. Even recently, dasara opposite nani in telugu set a record by collecting more than Rs.100 crores at the box office. Currently, she has Bhola shankar movie in Telugu.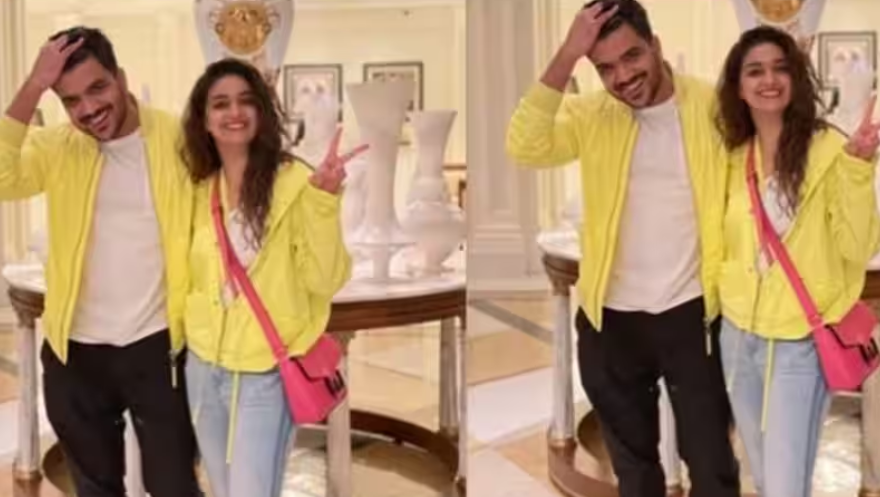 Apart from this, there are half a dozen films in tamil like Mari Selvaraj's Mamannan, Siren with jayam Ravi, and Revolver Rita, Raghudatha, which revolves around the heroine. There are frequent marriage rumors about Keerthy suresh who is a busy actress. Recently there were reports that she is going to marry a businessman. In this situation, the real estate tycoon and businessman had posted a close-up photo of himself with his long-time friend Farhan bin Liaquat in a matching outfit and wished him a happy birthday. Seeing this, netizens are questioning if this is her boyfriend. Due to this, the talk of whether this is the businessman that Keerthy suresh is said to be in love with has started.
మరింత సమాచారం తెలుసుకోండి: