The One and Only sai pallavi always..!

Sai Pallavi is one of the names among the actresses of this generation who do full justice to their character, close to naturalness. If you look at the films she has done, and the roles she has chosen, you will understand how natural an actress she is. sai pallavi, who has impressed with the malayalam movie premam, wowed the audience here as Bhanumathi in Telugu. Sai Pallavi's image changed after her tollywood entry.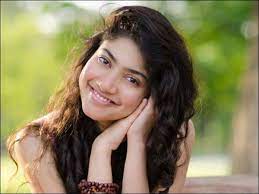 Sai Pallavi has been doing good roles in telugu movies, not in other languages. sai pallavi made the audience her fans with her performance in shyam Singh Rai. sai pallavi did a doctor course while continuing her career as a side actor. After premam, she moved to georgia and did her MBBS. sai pallavi starrer premam completed 8 years today. Sai Pallavi's career as a heroine has been eight years. But sai pallavi did a small role in Kasturi Maan, and Dham dhoom movies before Premam. Moreover, sai pallavi has also shown her talent in many tv dance shows. She loves dancing since childhood, so songs are given priority in the films she is doing. If sai pallavi is in the movie, then the movie got a craze called something special. Moreover, one of her songs in the film has to get one hundred million views on YouTube.
Sai Pallavi has another quality that none of the other heroines have. That means they double the remuneration when they get a hit, but she says she doesn't do that. Moreover, sai pallavi stays away from glamor shows as well. sai pallavi looks natural with no makeup for her natural roles. It is said that after Virataparvam, the film did not do well in telugu, sai pallavi was not given a gap and that is how it came. Currently, in Tamil, the film in which siva karthikeyan is the hero has sold well. This movie is being produced by kamal haasan under the raj Kamal international banner.

మరింత సమాచారం తెలుసుకోండి: