Kriti Sanon and Prabhas: Is kriti sanon really dating Prabhas! Said- I will get married as soon as I get a chance
Kriti Sanon and Prabhas: These days kriti sanon is busy promoting her film Bhediya. Meanwhile, the rumor of dating between the actress and South superstar prabhas is coming to the fore. This can be gauged from the viral video of Kriti Sanon.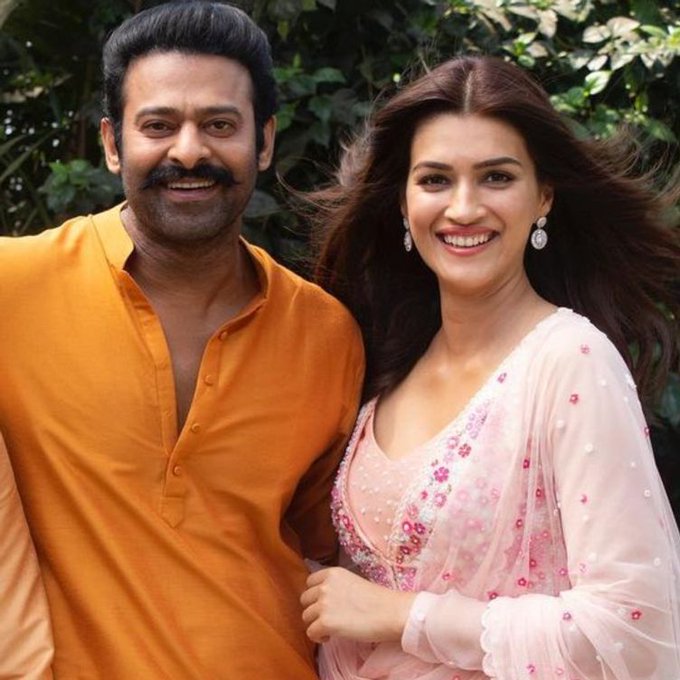 Kriti Sanon and Prabhas: Actress kriti sanon and actor varun dhawan are busy promoting their film Bhediya these days. On the other hand, the news of dating between kriti sanon and prabhas has gained momentum. There is such a discussion in the gossip corridors that Kriti and prabhas are dating each other (Kriti Sanon-Prabhas Dating). Both the stars are going to be seen together in the upcoming film 'Adipurush'. At the trailer launch of the film, Kriti and Prabhas' chemistry and bond fueled the dating rumors. However, Kriti herself has given her nod on this matter.
Let us tell you that kriti sanon is promoting her film 'Bhediya' these days. During this, she said in an interview that if she ever got a chance, she would marry Prabhas. His statement is going viral on social media. In the viral video, it is seen that Kriti and varun dhawan are sitting together. Many times Kriti-Prabhas is seen talking about kriti sanon and Prabhas. After these videos came to the fore, a round of speculations started once again, in which it is being claimed that kriti sanon is dating superstar prabhas from the South these days.
At the same time, in the viral video, varun dhawan is also seen talking about the personal life of his co-star Kriti Sanon. The actor is saying that her prince has entered her life, whom she is dating these days. In the video, he further says that Kriti's pairing with prabhas would look good. Hearing all these things, a lovely smile is visible on Kriti's face. Fans shared the clip on twitter and claimed it was Prabhas.
Let us tell you that after the release of Bahubali, the names of prabhas and anushka shetty (Prabhas and anushka Shetty) were linked together many times, but both always said that they are just friends. Apart from anushka shetty, Prabhas' name has never been linked with any actress before. Although now the fans are getting happy about the news of kriti sanon and prabhas dating. As of now only time will tell, till then prabhas and Kriti look good together.
మరింత సమాచారం తెలుసుకోండి: