What is special about Hansika's wedding Palace..!?

In this collection, you can see the special features of the Mundota Palace where actress Hansika's wedding will take place, and its beautiful photos. hansika motwani made her debut as a child star in cinema and later became a leading heroine in kollywood and Tollywood. She is going to get married on december 4 to a businessman named Sohail Kathuria. Their wedding is going to take place at the 450-year-old palace called Mundota near Jaipur. The 450-year-old Mundota Palace is located 40 kilometers from jaipur Airport. Situated near the Aravalli mountain range, this magnificent palace was built in 1550 during the reign of the Mughal emperor Akbar.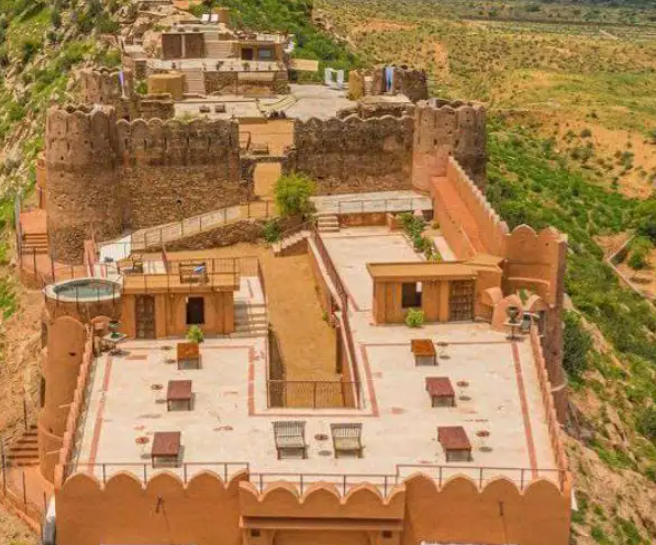 The palace is situated in Mundota, a village with a population of 5,000, hence its name. Lakhs of people visit this palace every year. Spread over an area of about ten acres, this palace is now magnificently maintained like a 5-star hotel. It has 11 rooms. Apart from this, there are plenty of restrooms. There are also separate venues for events. The palace has been maintained by generations of Rajput kings. Various inscriptions can be found in this palace praising the valor and greatness of the Rajput kings.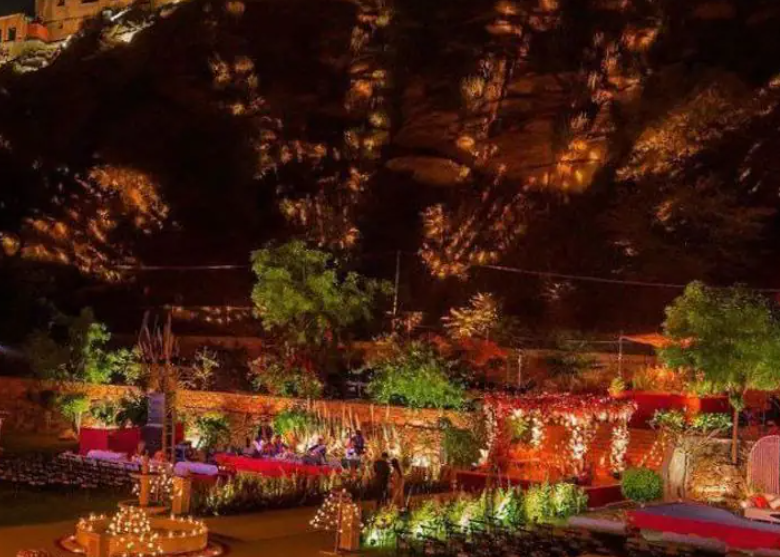 The palace can be reached only through Mundoda village. In particular, there is a Bhairava baba temple at the entrance of this village. people who come here do not visit this temple without worshiping it. The villagers believe that if they do not worship in this temple, no work will be done.A one-night stay at this Mundota Palace costs Rs. 60 thousand is charged.
Actress Hansika is going to stay in such a luxurious room for her wedding. There are many such special palaces in Rajasthan. bollywood actresses katrina kaif, priyanka Chopra, and actress genelia also got married in famous palaces here.
మరింత సమాచారం తెలుసుకోండి: