That thing which insulted him lifted him up..!?

Yogi Babu made his debut in the cinema through the show Lollu Sabha which was aired on Vijay tv and then became popular with the people in the character of 'Pani Moonchi Vaayan' in Yaamiruka Bayam Yen. Similarly, films like Kalakalapu directed by Sundar C, Veeram by Ajith, and mersal by Vijay often made jokes about him in the name of comedy and made the fans laugh. However, yogi Babu, who did not see all of that, played different roles in films like Perumal and Karnan and is currently doing rounds as the protagonist. First, he played the hero in the film Mandela and received a good response from the fans, now he played the leading character in the film Bommai Nayaki.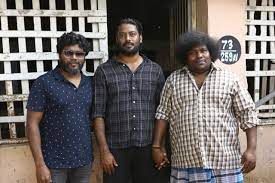 As this film is releasing on february 3rd, the promotion of the film is going on in full swing. Speaking then, yogi babu has been making many mockeries of himself in tamil cinema since Panni Moonju Vaayen. But he has responded to all of them by acting in hundreds of films. Everyone's image banter was a little too much for him. However, there is something in his face, said Mari Selvaraj. After that, he agreed to do the film as he wanted to make a film titled Bommai nayaki with yogi Babu.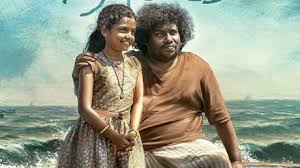 And it has been 5 months since yogi Babu, who played the role of a father in the film Bommai nayaki, which reveals the emotional struggle of a father, actually gave birth to a baby girl.
The film crew who saw this film also called yogi babu a good emotional actor. yogi Babu, who portrays himself as a comedian and is now crawling as a hero, is proud to say that what made him stand out in the cinema was his mockery. This heartwarming post of his is currently making many people on social media.
మరింత సమాచారం తెలుసుకోండి: