Samantha is going to show top mass after a great comeback..!?

Samantha has recovered from her illness like a phoenix bird. samantha, who has added beauty and talent, has shown mass in cinema. But her lack of time saw her face huge challenges in her personal life as well as in her film career. That means both naga chaitanya and samantha got divorced. But it was samantha who flew high in the cinema. At that time, samantha was suffering from myositis. After that she got treatment and now she is slowly recovering from the disease.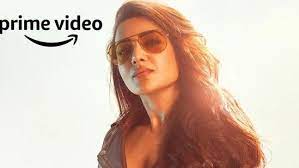 In this case, Samantha's last film Yashoda was released. Following this, Shakuntalam is slated to hit the screens this month. In this context, when samantha participated in the promotion of the film, she was ridiculed and teased by some people. Still undeterred, samantha used to give a proper reply to those who mocked her. Now samantha, who has shown fear to us, has posted a photo of a mass that looks like a phoenix bird. Also, samantha has joined the alliance of the directors of the family man web series, which gave samantha a big introduction to Bollywood.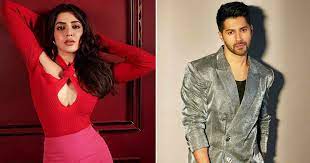 That is, samantha will act in the Citadel web series under the direction of the Russo Brothers. bollywood star varun dhawan will act opposite her in this. samantha is currently shooting for the Citadel web series. With this web series, samantha is going to give a quality comeback again.
మరింత సమాచారం తెలుసుకోండి: