Why did Hansika's mother ask for five lakh rupees in marriage with her son-in-law Sohail? the reason will surprise
Actress hansika motwani, who has rocked the South to bollywood and the tv world, has been in constant discussions for the past several days. From her wedding with Sohail Kathuria to her show 'Love Shaadi Drama', Hansika is in limelight for everything. Hansika keeps making revelations about Sohail and other things including their relationship in the show made on her marriage. In this sequence, the mother of the actress also revealed about the daughter's marriage, in which she told that she had demanded five lakh rupees from Sohail and his family. But, the question arises why? So read our news to know the reason.
Hansika Motwani's wedding with Sohail Kathuria was no less than a royal wedding. The couple had held hands forever and ever at the Mundota Palace in Jaipur, rajasthan in december last year. Fans were very curious to know about Hansika's wedding which took place among close friends and family. That's why the actress came up with a show called 'Love Shaadi Drama' for all of them, in which she talks openly about her marriage. In the latest episode, the actress's mother Mona Motwani was seen demanding Rs 5 lakh per minute from the groom's family members for coming late to the function.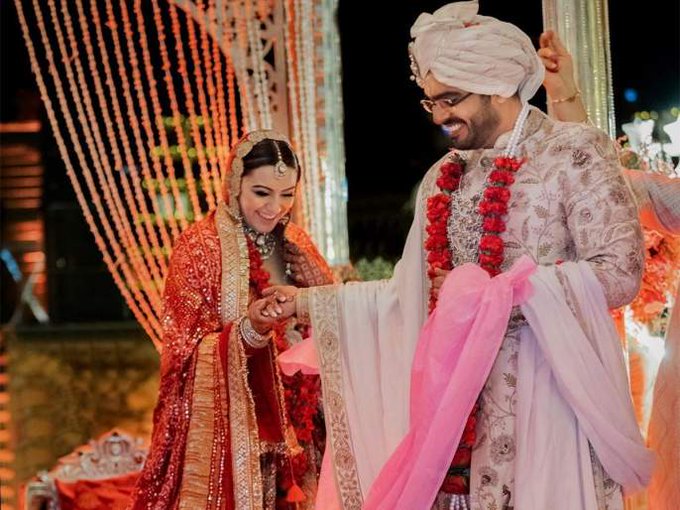 All the wedding rituals were being performed without any hindrance, but Hansika's mother was very angry with Sohail's family. Mona Motwani was seen complaining about him. Not only this, she was seen saying, 'I have a humble request. Kathurias are the people who come very late and Motwani is punctual. If you come late today, you will have to pay me five lakh rupees for every minute of delay. I am making this request because the inauspicious time is between 4:30 PM to 6 PM. So hopefully you guys will be able to come soon.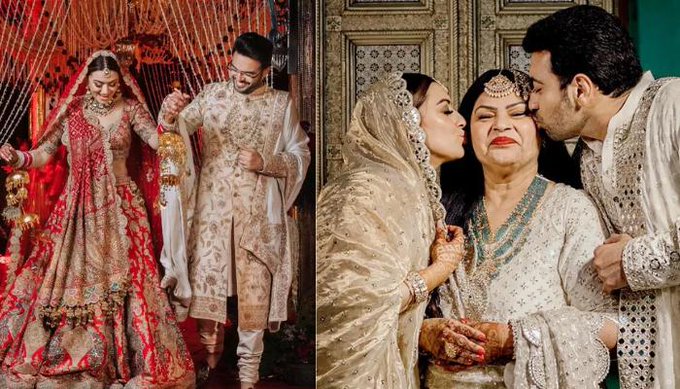 Thereafter, in the latest episode, Hansika revealed how she felt after seeing Sohail waiting for her at the mandap. The actress said, 'It touched me a lot and I was like seeing him in the mandap that I am marrying the love of my life. It was the best feeling. Things were happening. I was getting married. I don't know how to explain myself and it was different. hansika motwani surprised everyone when she announced her engagement to Sohail in november last year. Sohail proposed to marriage sitting on his knees in front of the Eiffel Tower. The pictures of both had won everyone's hearts.
మరింత సమాచారం తెలుసుకోండి: