Ankita Lokhande and Vicky Jain celebrated 'Gudi Padwa' in the new house, couple told new year planning
TV industry's famous couple ankita lokhande and Vicky Jain are celebrating their first Gudi Padwa at their new home. Recently, he has spoken about this.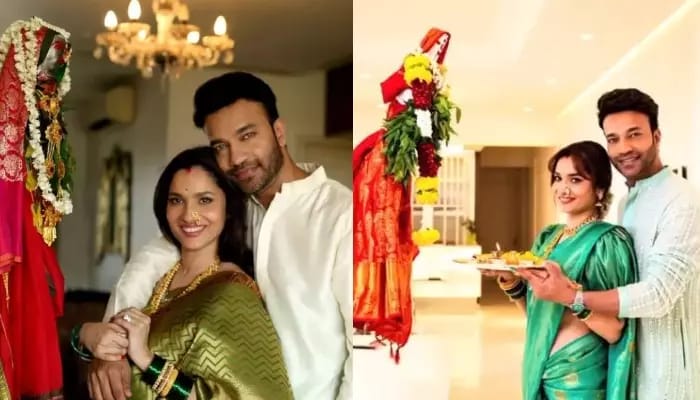 The whole country is celebrating the festival of 'Gudi Padwa' today i.e. on march 22, 2023. It is specially celebrated in mumbai (Maharashtra). women perform special worship on this day. bollywood and tv celebs also celebrate it well. For TV's famous actress ankita lokhande,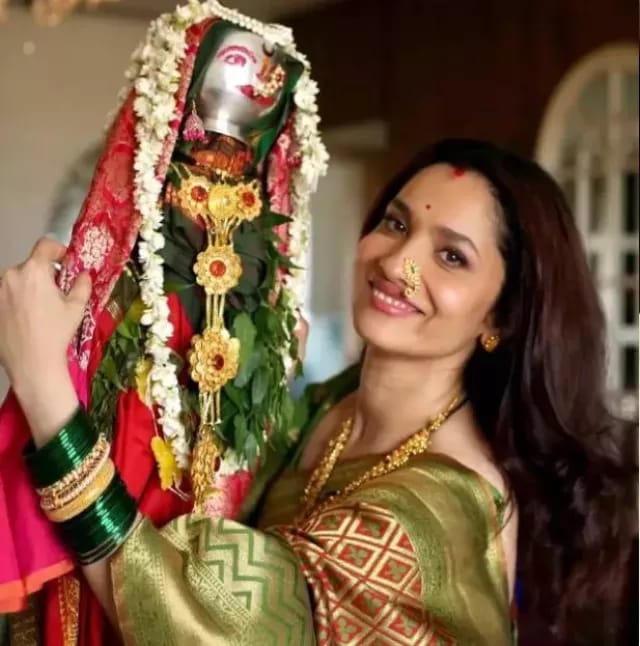 In a conversation with 'Hindustan Times', Lokhande told that she has been celebrating Gudi Padwa since childhood. She said, "This day is very important to me. Ever since Vicky came into my life, we celebrate it every year. He is not here every time, so this is the second time after our marriage that he is with us." " Whereas, Vicky said, "For me, it is like getting familiar with Gudi Padwa, especially after Ankita came into my life. The first year we celebrated it at our Malad house, so this time it is at our new Andheri house!
For Lokhande, the best part about the Maharashtrian New Year is that the whole family comes together. He said, "I have seen it since I was a child, my mother, and my grandmother used to celebrate it. Everyone meets, and food is prepared. There are rituals, we worship the Gudi. I am very happy with all this. I love adding haldi and kumkum to the festival." Vicky explains that it is a symbol of a new beginning. According to Lokhande, he believes that whatever work is started on this day, you get success in it. Even people who are not Marathi in maharashtra celebrate it.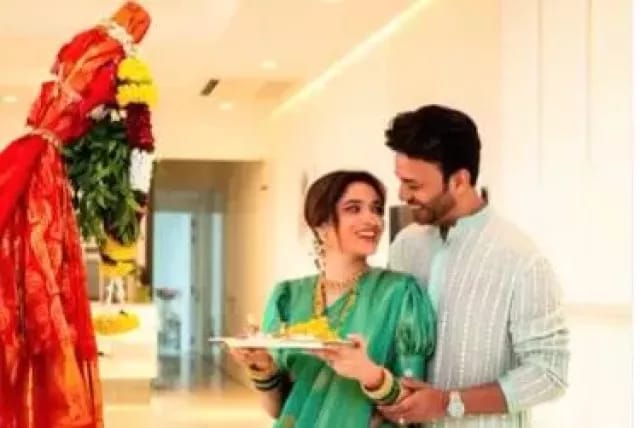 When the couple was asked what new thing this couple is going to do this time? To which Vicky replied, "We are working on ourselves very seriously. We have set major fitness goals and we are striving to meet them. I am enjoying the time we are together. We thought that life after marriage would be full of ups and downs, but it is very smooth and nice. Every day is a new beginning and we are enjoying it with our family and friends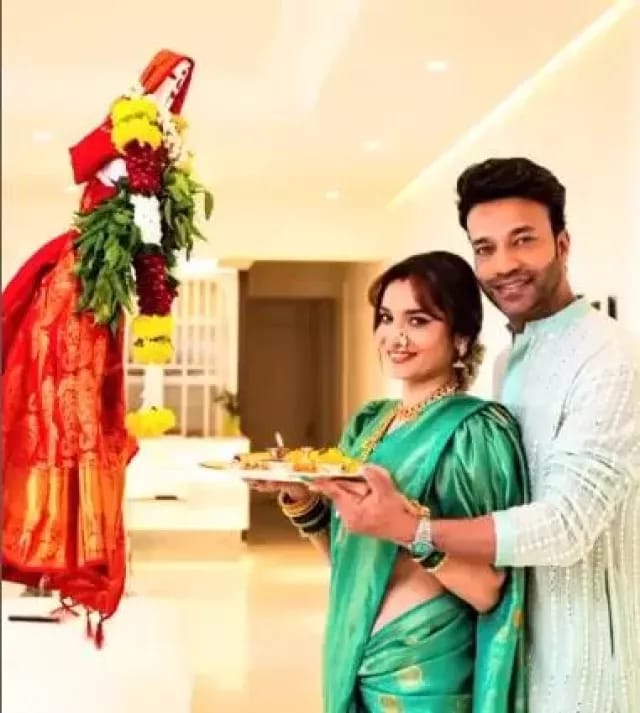 Since their respective cultures are different, they are trying to learn everything they can about each other. She said, "We are trying to understand. I am learning the things that are followed in their family. On the contrary, we want to celebrate every festival, we love it."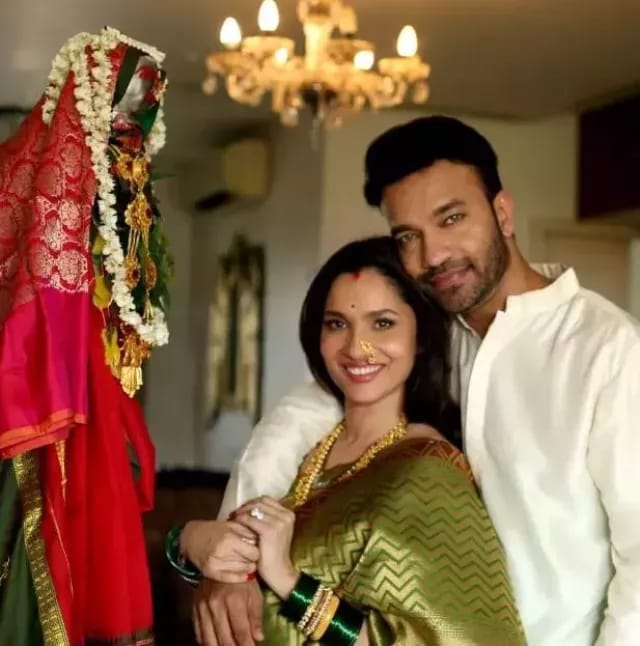 Indian celebration is incomplete without food and sweets. To this Vicky quipped, "I have asked Ankita for Imarti, I have never eaten, so I asked her to arrange it!" On this, Ankita said, "Aam rasa has become a special of Gudi Padwa, but if he has spoken, I will follow my husband's orders."
Ankita has also shared a video of her Gudi Padwa celebration with her insta handle. In this, she is seen worshiping with her husband Vicky. Ankita is looking very beautiful in a green color saree. Sharing the video, he wrote, "Many congratulations to everyone on Gudi Padwa and a very happy and prosperous New Year.
మరింత సమాచారం తెలుసుకోండి: