Actress Kajal was one of the top league
heroines
in
telugu
cinema and had star status there. Due to her pregnancy, Kajal had to take a hiatus from acting, but it appears that she is already back at work. Despite slowly appearing and endorsing brands,
kajal aggarwal
and her sister
nisha 
Aggarwal shocked everyone by participating in a magazine photo session. The magazine photoshoot for Aza clothes featured Kajal and Nisha, who both had stunning looks.
The Aggarwal sisters admit that they never imagined themselves as actors.
nisha 
aspired to be a gynecologist, whereas Kajal
wanted
to be an astronaut. The photo shoot captures their lovely friendship, and they both looked stunning. In the upcoming two years, Kajal will appear in
indian
2, Uma, and Karungaapiyam. She also signed on for NBK108 under the supervision of Anil Ravioudi, and filming had already begun. The gifted
shivam
Gupta captured the mesmerizing positions.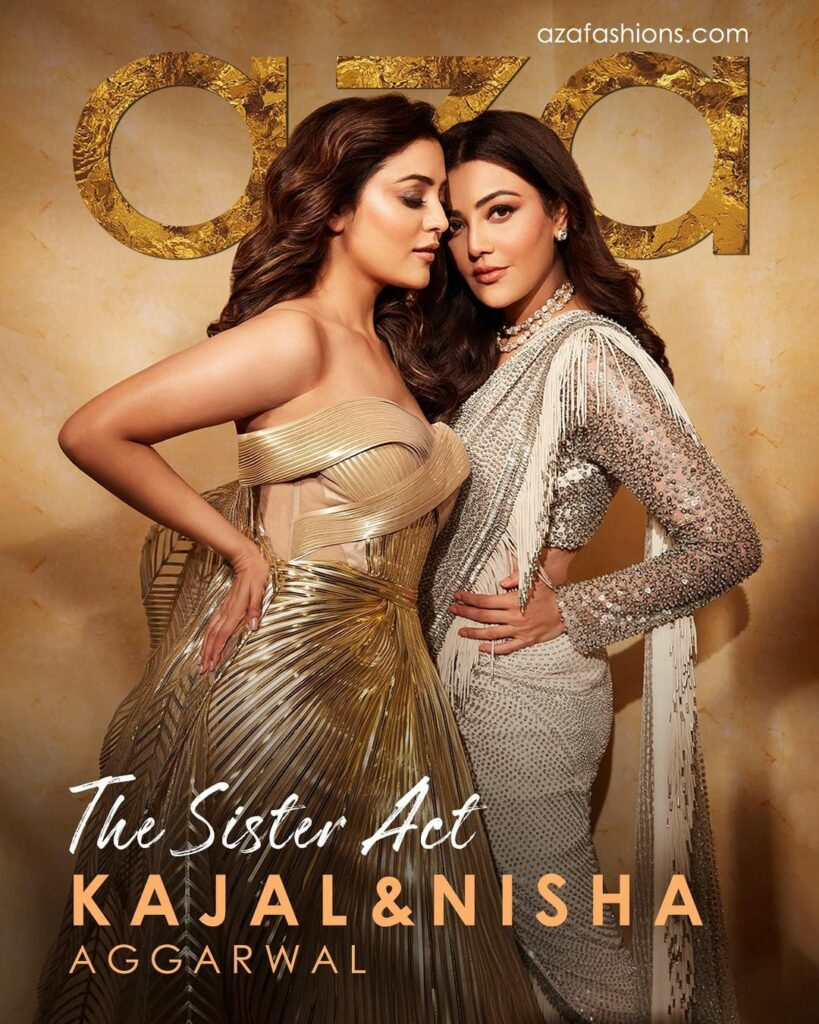 She last appeared in the film "Ghosty." In some situations, popular actress
kajal aggarwal
appears attractive.
yogi 
Babu, a comedian, gives his all. His clever one-liners make it a little easier to get through the movie. KS
ravi
Kumar plays a
gangster
whose serious acts end up becoming humorous. For audiences, seeing him in such a humorous position is novel.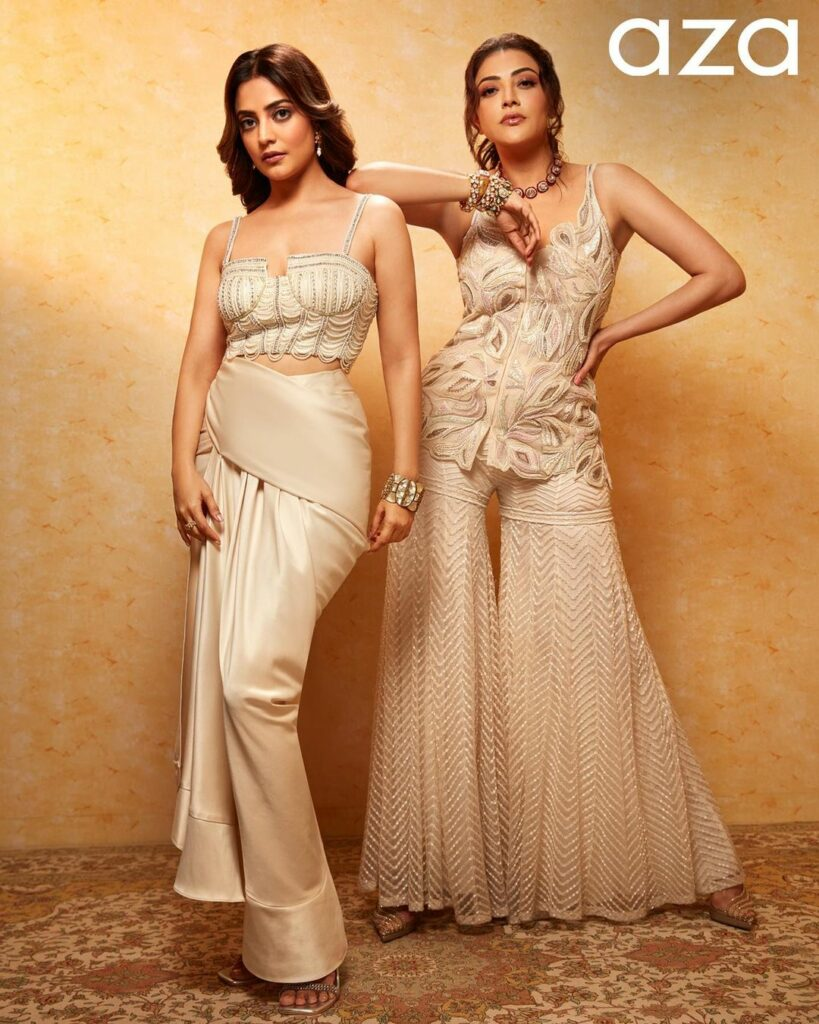 మరింత సమాచారం తెలుసుకోండి: