A fresh rumor that naga chaitanya and actress sobhita dhulipala are dating surfaced months after Chay and samantha split up. Even though neither of them replied, the rumors subsided until a photo of the pair dining out in london went global. In a photo from february, naga chaitanya is seen posing for a photo with the restaurant's chef while Sobhita is seen sitting in the backdrop with her face partially covered. A sari was seen on Sobhita.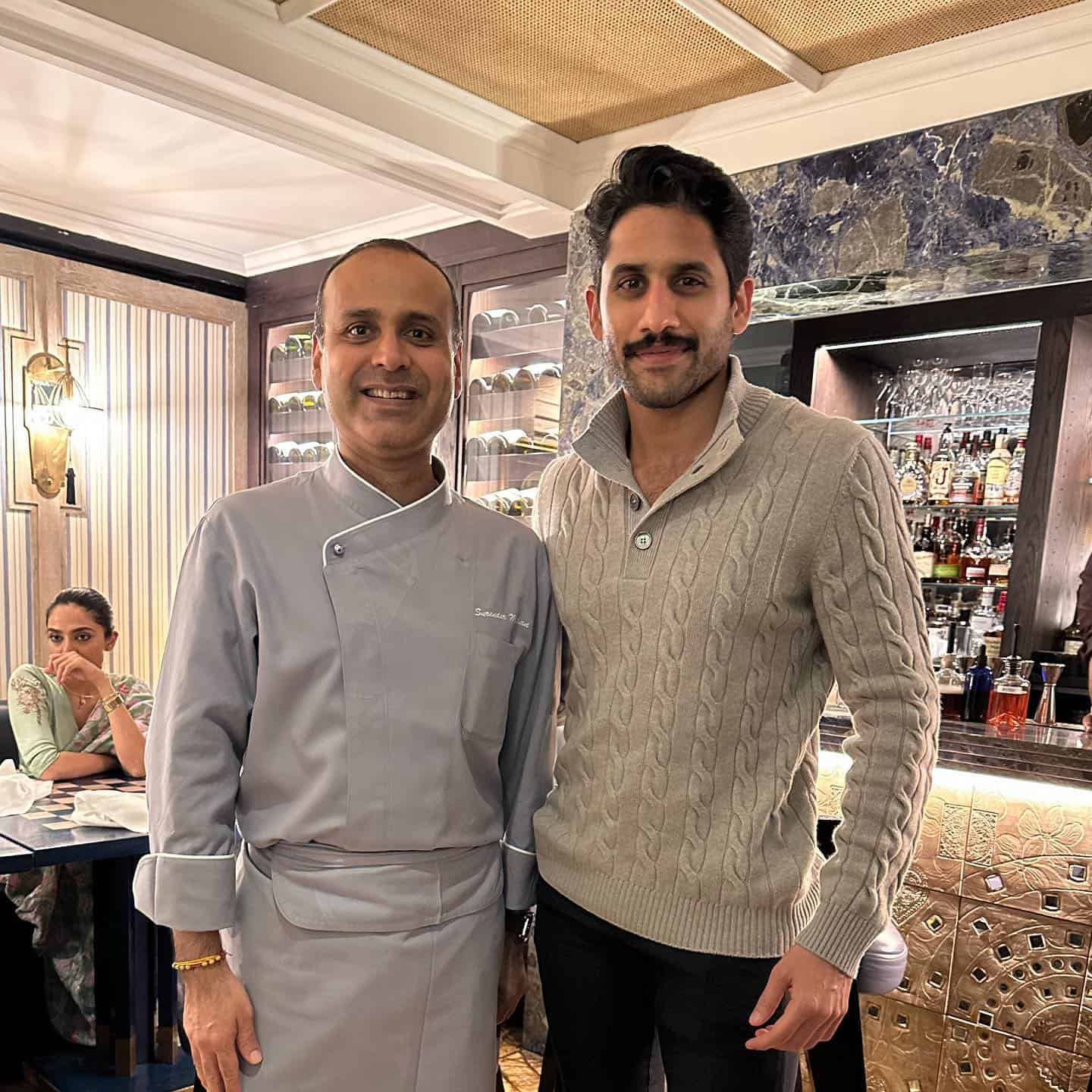 It must be seen if naga chaitanya and Sobhita eventually talk about their relationship because it appears that they are very much connected. The photograph shows actor naga chaitanya posing with Michelin-starred cook Surender Mohan, with Sobhita seated at the table in the background. The image was shared on february 1, but it wasn't until now that Sobhita's admirers noticed her in it that it gained notoriety on Tuesday. (March 28).
The reports of a relationship between bollywood actress sobhita dhulipala and telugu actor naga chaitanya have once again made headlines. The pair's secret relationship has been the subject of numerous rumors, but they have remained silent on the subject. After some images appeared on social media, it was even claimed that naga and Sobhita were on holiday together in London. A new image of the pair dining at a london restaurant has since become popular on social media.
మరింత సమాచారం తెలుసుకోండి: