Simbu's short story for aishwarya Rai..!?

Simbu's speech at the music launch event for the second part of ponniyin selvan was very impressive to the fans. The music launch of the second part of ponniyin selvan was held yesterday at the Nehru Indoor Stadium in Chennai. Actors kamal haasan and simbu attended as special guests. Simbu's speech at the event was very impressive to the fans. Now let's see what he said in detail.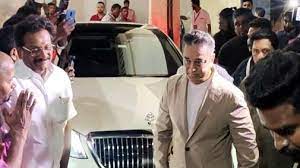 He said that kamal haasan, mani ratnam, and AR rahman are all his gurus here. He is a bit nervous to speak in front of them. Everyone knows how big a hit the first part of ponniyin selvan was. Now the second part is going to be another release. When he was in a difficult situation, mani ratnam sir gave him a chance to act in Chekka Chivanda Vaanam. He sees him as a little child. Because only children will buy what they want. Mani Sarum is like that, he won't let go until he gets what he wants. Today, if he goes shooting at the right time, it is because of mani ratnam sir.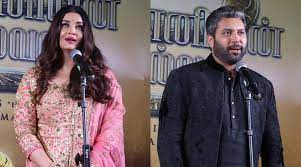 Like fans, he is also interested to see the portion of Vikram - Aishwarya, karthi - trisha in Ponni'yinSelvan 2. He asked to take 2 more parts. He will be watching. At a young age, he was asked to draw in school. He doesn't know what to draw. Immediately he drew aishwarya Rai. They also gave him the first price for it. He didn't get the first prize because he drew. When simbu said that it was only because she was there, the whole arena shook with laughter.
Then to simbu, what does he like most about this film? Nandini or Kundhavai? The presenter asked, to which simbu replied, What can you do if you ask what you want with both eyes?" When he replied, the whistle blew. After talking about AR Rahman, AR rahman continues to work. He doesn't know how he alone can do it.
మరింత సమాచారం తెలుసుకోండి: