Hated actress paired with Vijay..!?

The producer also said that this actress would not be able to act and recommended casting another heroine. Generally, if it is a Vijay film, then it is usually a success. Because in his films, romance, fight, dance, and comedy, are all in one person, it can be said that there is no one equal to him. Mainly, so many fans are addicted to the beauty of romance. In that way, there are many films in which he acted with an emphasis on romance. A film in which she acted became a huge super hit film. But the director hated her saying that the actress who acted opposite him in that film did not get the performance right. Apart from that, the producer also said that this actress will not be able to act and recommended casting another heroine.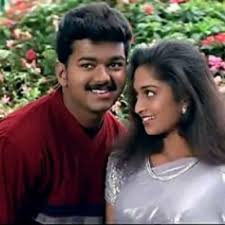 But the producer is determined to cast this actress regardless of what the director says that it will be good only if she acts according to this story. Also, it was because of her performance that the film became a super hit and gave Vijay a breakthrough. Later the actress got married and settled down into family life. She is none other than actress Shalini. director Faasil, who saw the first scene of her performance, said that she would not be able to act and did not know how to act properly, so she decided not to act in this film. After that, the producer Sangi Murugan did not listen to him and said firmly that she should act.
As he said, Shalini's chemistry with Vijay would have left everyone speechless. Also, she suits for this character and it would not be good if anyone else played it. And a good time was born for Vijay with this film. Next, shalini also got an opportunity to act in films. Also, she acted as a good homely actress and got her own fans.

మరింత సమాచారం తెలుసుకోండి: