First-day collection of Simbu's Pathu Thala...!?

The information about the first-day collection of Pathu Thala movie released in theaters all over the world has been released now. One of the leading actors in the tamil film industry simbu, after giving consecutive hits such as Manadu, and Venthu Thanindhadhu Kaadu, the expectations for Pathu Thala film are high. Starring simbu, gautham Karthik, gautham Vasudev Menon, and priya Bhavani Shankar, Pathu Thala was released in theaters worldwide yesterday.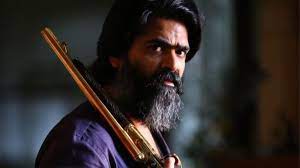 As per the expectations of the film, the first day of the theaters also saw the celebration of the fans. Although the film is a remake of the 2018 telugu film Mupdi, reviews suggest that the film has been adapted for Tamil. Also, fans are commenting that simbu has threatened the character of AGR. Although Simbu's entry is only a few minutes before the film's interval, it is said that the entire second half is dominated by simbu and he carries the film completely. So, this movie seems to be a big treat for simbu fans.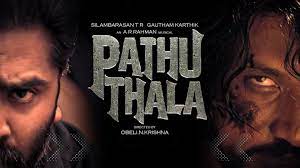 Anticipation and reviews are the most important factor in deciding the success of a film as its collection is beyond all. In that regard, the information about the first-day collection of Pathu Thala is now out. Also, Pathu Thala's production company Studio Green tweeted that it is blockbuster Pathu Thala. simbu fans are celebrating by re-tweeting this. Also, it is reported that the film is currently being screened in 450 theaters on 650 screens. In this case, it had made a total of Rs. 7 crores in tamil Nadu. Also, outside tamilnadu a total of Rs. 4 crores to a total of Rs. 11 crores is said to have been collected on the first day. This is said to be Simbu's highest-grossing film on the first day.Along with Pathu Thala, Nani's dasara has also been released. Also, the film Viiduthalai(part 1) directed by Vetimaaran, starring Suri and vijay sethupathi is releasing today. Also, only at the end of the week will it be known which movie will lead the collections.

మరింత సమాచారం తెలుసుకోండి: