Aisha Sharma, a model and actress, in her most recent beach photo session! She gently lays on the sand while wearing a mesmerising beige cutout monokini, easily captivating the camera with her seductive positions. Aisha emits an unmistakable sensuality that is difficult to deny as her confidence and attractiveness come through.

Aisha chose bright orange slip-ons to round off her beach appearance and bring in some colour. She accentuates her features with a golden chain and earrings, giving the ensemble a hint of glitz. Each element was carefully picked to highlight her inherent beauty and exude elegance. It is quite amazing how effortlessly Aisha can convey sexuality while yet exuding refinement. Her picture session acts as motivation for others who want to proudly embrace their own distinctive style.
With her provocative and seductive wardrobe choices, aisha sharma frequently turns up the heat on Instagram. Aisha wears anything with grace, from monokinis to pantsuits, owing to her exquisite sense of style and beautiful beauty. Aisha sparked a new round of gorgeous selfies on Sunday, further escalating the tension on the social networking platform. She let her natural waves shine through and accessorised the outfit with chunky, gold necklaces.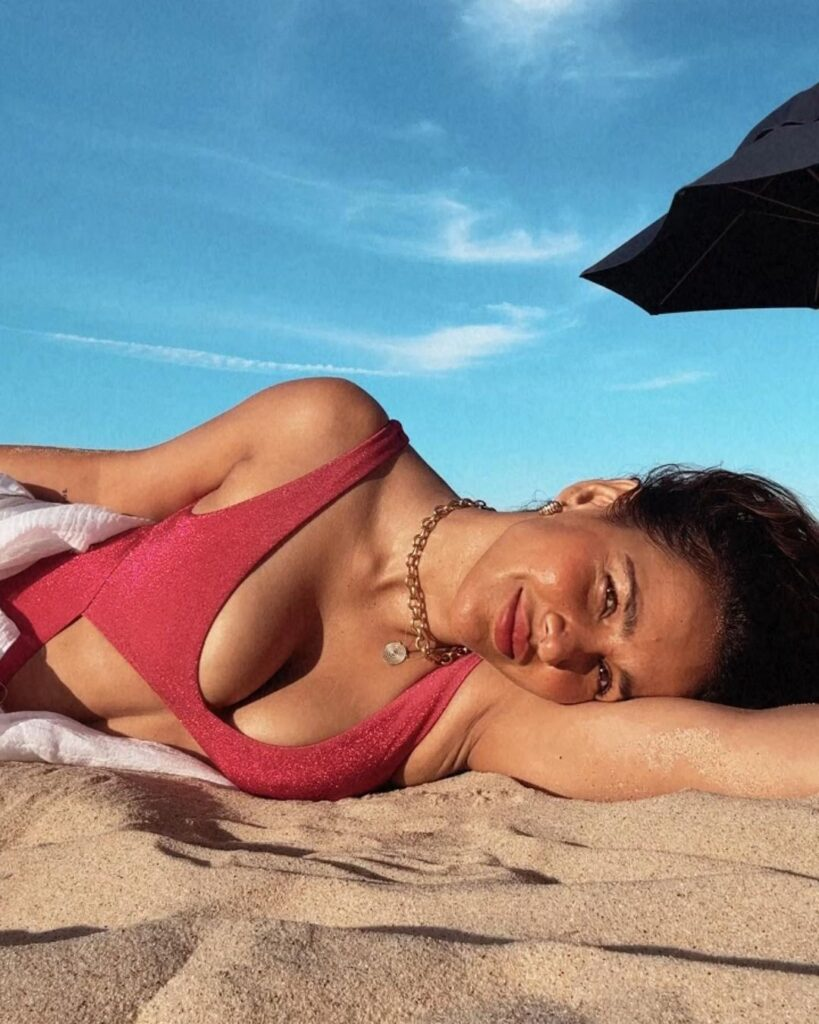 మరింత సమాచారం తెలుసుకోండి: