Lokesh's drastic decision due to what Mansoor ali Khan did..!?

Once upon a time, Mansoor Alikhan acted as a villain in many films but his performance had many fans. lokesh was one of them who was an ardent fan. That's why he gave Mansoor ali Khan a chance in Leo. Mansoor also played the role that was given to him perfectly. After this, little by little, there was an expectation that film opportunities would come to Mansoor again. But now many controversies are arising due to his unnecessary speech. In other words, he used inappropriate words to insult Trisha.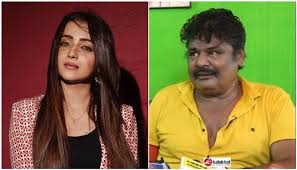 This has become a big problem now. Also, as a proper response to Mansoor, trisha has vented her entire anger saying that what kind of people are these people who are a disgrace to the human race. Also, she will never act with him under any circumstances. Even if there are a few scenes in her films, she says that she does not want to act in them. Similarly, what lokesh and Mansoor ali Khan have said is completely wrong. Know how to respect fellow artists. He has said that he strongly condemns the use of women's names to slander.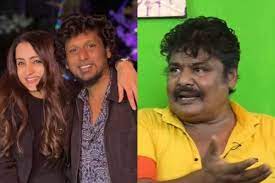 He has also said that he will not give any chance to Mansoor Alikhan in the films that he may take. Mansoor ali Khan would not have expected lokesh to say something like this. Because our ardent fan was Lokesh. But now lokesh didn't like what he said, so he put an end to Mansoor. Mansoor ali Khan, who was already without film opportunities, started to get a little opportunity through the film Leo. Without knowing how to use it properly, he spoils the career with unnecessary talk.

మరింత సమాచారం తెలుసుకోండి: