Health minister is shot by a police officer and dies...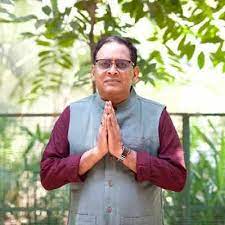 Officials at Apollo Hospital Bhubaneshwar, where Naba kishore Das was receiving treatment, were told on sunday evening that he had passed away from a bullet wound after being seriously injured. On his way to an event on sunday, Das was fired at by a policeman in the Jharsuguda district near Brajarajnagar.
He was flown to Bhubaneshwar, where a private hospital's team of specialists was caring for him. The accused ASI Gopal Das shot him at gandhi Chowk at around 12:30 in the afternoon. Das suffered a gunshot wound to the left side of his chest. An eyewitness claimed that the cop had fired at him directly. Uncertainty surrounds the shooting's precise motivation. The incident will be investigated by Crime Branch.
Meanwhile, according to his wife Jayanti Das, who was interviewed by reporters, ASI Gopal Das had experienced some mental instability. Naba kishore Das, who passed away, was regarded as one of Odisha's most powerful politicians. He supposedly held a great deal of power in the vicinity of the shooting. Up till 2019, Das belonged to the congress party. 
After joining the Biju Janata Dal (BJD), the political organisation headed by odisha Chief minister Naveen Patnaik, he was given a cabinet responsibility.
మరింత సమాచారం తెలుసుకోండి: