The political heat in ap is intense.  However, there are surveys everywhere. There are also prophecies. In this context, what does senior congress leader KVP Ramachandra Rao, who is known as the late chief minister YSR Atma, think about Jagan? It is also interesting thing whether he will win again in the 2024 elections.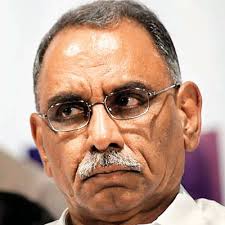 In an interview given to a YouTube channel, KVP said that politics is changing fast in AP. The current situation in politics will not be the same tomorrow, but it is too early to make predictions, he said some positive points about Jagan. KVP stated that the strength of jagan today is that he has a strong vote bank that does not decrease to forty per cent even in the three regions of AP. It is not clear whether the remaining 60 per cent oppose him or vote for him at the end of the vote, but it is not normal for jagan to have a vote bank of 40 plus per cent. He reminded that narendra Modi's bjp got only 33 per cent of the votes in the center and won with a huge number of 303 seats and became the prime minister of the country for the second time.
Therefore, KVP said that magic can happen even in Jagan's case. KVP also said another thing. He said that after 2019, there is no increase in TDP's graph in ap and no matter how much Chandrababu is fighting, tdp is not getting as many waves as expected. He said that the percentage of votes for Jana Sena will increase even more this time than in 2019. It is impossible to say what will happen if the two parties ally.
KVP made hot comments that if two and two are combined in political calculations, four or six or even zero at the same time. KVP raised the logical point that if ycp gets a maximum of 67 seats in the same survey where Pawan wants to bring down jagan in any way, then Pawan, who strongly opposes jagan, raised the logical point of YCP.KVP says that jagan is only 20 seats short of power, so anything can happen in politics. This political analysis given him on whether jagan will become the cm for the second time is interesting. On the whole, KVP seems to be saying that Jagan's strength is good.
మరింత సమాచారం తెలుసుకోండి: