A new benchmark in openness and prompt payments has been reached by telangana State Forest Development Corporation (TSFDC), which has deployed the Direct Benefit Transfer (DBT) option to send money directly into the bank accounts of beedi leaf collectors. Over one lakh beedi leaf collectors would receive a share of TSFDC's net profit of Rs 300 crore for this fiscal year.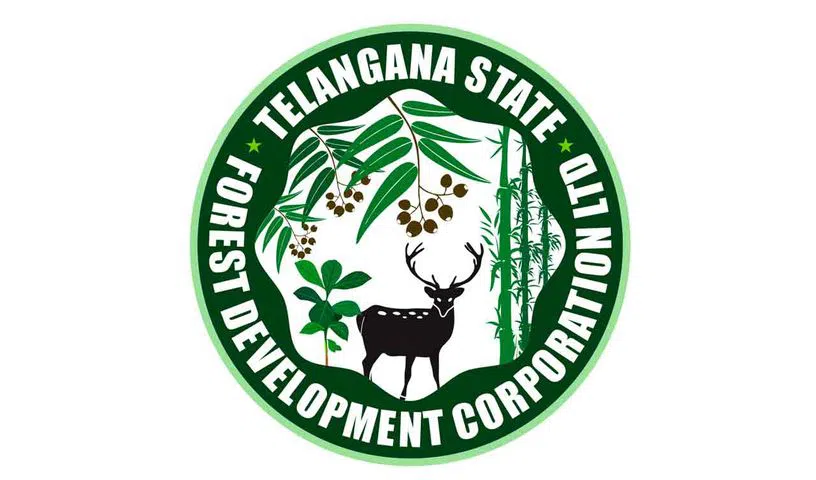 Collection fees are also transmitted online into the accounts of the collectors in addition to the transmission of monies. Prior to this, TSFDC personnel checked the stocks and manually entered the data before paying the collectors. According to TSFDC Vice Chairman and Managing director Chandrashekhar Reddy, the organization is now expediting the payment procedure by transferring the collection charges to the collectors' accounts on the same day.
Each beedi leaf collector gathers between 100 and 200 bundles every day, and the State government increased the collection fees from Rs 2.25 to Rs 3 per bundle. Before the monsoon season begins in late June, the beedi collection effort will last until April.

Focus on Commercial Varieties and Natural Regeneration
Within the boundaries of the Regional Ring Road (RRR), TSFDC is conducting significant plantations of sandalwood, rosewood, custard apples, and other commercial species as part of its commitment to promote the natural regeneration of the State's green cover. This project, which began last year and is still ongoing this year, involves carefully planning planting schedules for commercial types.
Focus on Ecotourism Projects
TSFDC is refocusing its efforts on creating ecotourism initiatives in order to generate income and increase public awareness of the need to conserve biodiversity. In the backwaters of the nagarjuna sagar project, in Gajubidem, a Rs 60 lakh ecotourism project is currently under way. The contracts for execution have been given to an agency once the tenders were resolved.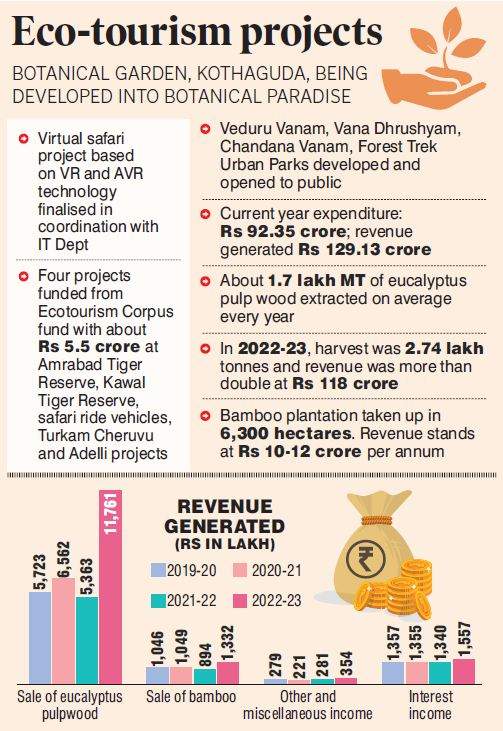 Another project is slated for Nandipet, which is near the Sri ram Sagar Project's backwaters, which are home to black deer and migratory birds. The TSFDC plans to build safari rides and additional facilities nearby. The corporation has asked the irrigation department for 18 acres of land, and bids will be floated for the construction and upkeep tasks.





మరింత సమాచారం తెలుసుకోండి: