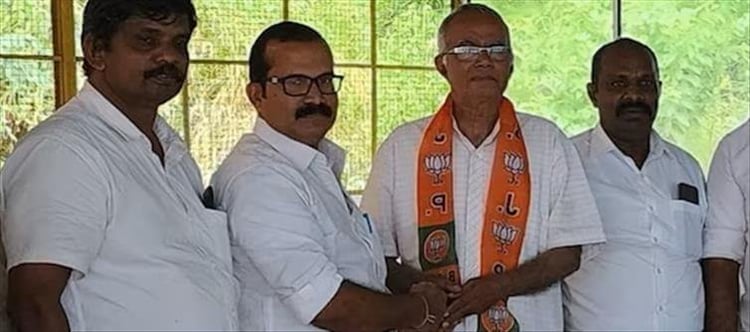 Hours after joining the bjp on Monday, a Catholic priest serving in the Syro-Malabar church's idukki diocese was stripped of his role as vicar. On Monday, Fr. Kuriakose Mattam was granted primary membership in the bjp by K. S. Aji, president of the party's idukki district. The idukki diocese took action against him within hours.

According to the church, Fr. Mattom has temporarily been freed of his parish responsibilities at the Mankuva St. Thomas church close to Adimali. A statement from the idukki Diocese said, "Father Kuriakose Mattam of Mankuva church has been temporarily relieved of his duties as vicar."

According to Canon Law, a priest of the church is not permitted to join or actively participate in any political party, a church official told PTI. In a few months, the 74-year-old priest will retire, according to a church source. At a time when the Catholic church was criticising the bjp for the violence in Manipur, the priest decided to join the party. Aji uploaded pictures of the priest on facebook and said that Fr. Mattam had joined the bjp after "observing the current situation" in the nation.The priest claimed in a video that he had no excuse not to join the BJP.




మరింత సమాచారం తెలుసుకోండి: