TikTok star was having headache for months, died suddenly at the age of 30, know the reason
TikTok star Jehane Thomas had a headache for some time, after which the news of his sudden demise has shocked the fans.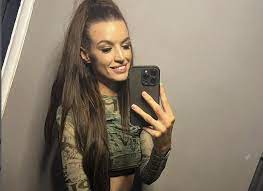 Famous Tiktok star Jehane Thomas used to have tremendous fan following on social media. At the same time, the news of his sudden demise recently has shaken everyone. Tiktok star was suffering from headache for a long time, after which she died. 30-year-old Jehane has left behind two more children. The news of Tiktoker's death has been shared by his close friend and has sought financial assistance for the children of his life. Tiktoker's fans have started giving him a notification.
Actually, Tiktok star Jehane Thomas had a complaint of migraine for a few months. He spoke openly about Optic Neuritis on his instagram account. She used to inspire fans on the internet. She had posted on march 12 that she was hospitalized for 6 days after her condition worsened, but had recovered and returned to the children. After this, his condition suddenly worsened and he passed away. After this, a close friend of his, Alyx, shared the post and asked for financial help for Jehane's two sons.
On this request, till march 2, 700 people extended their helping hand and donated more than 12 lakhs. Please tell that Jehane used to have 67,000 followers on Tiktok and she is seen sharing updates related to migraine on her social accounts. She used to document everything from hospital visits to love for her sons and got a lot of support on these platforms.

మరింత సమాచారం తెలుసుకోండి: