In the flood of social media, even unknown people are becoming popular in an unexpected way. Those who have a partial career in the industry are promoting themselves on twitter and getting new opportunities. Those who are familiar with the industry are resorting to social media for added popularity. The sizzling hot photo shoots are shared on social media platforms and are becoming a hot topic among the youth.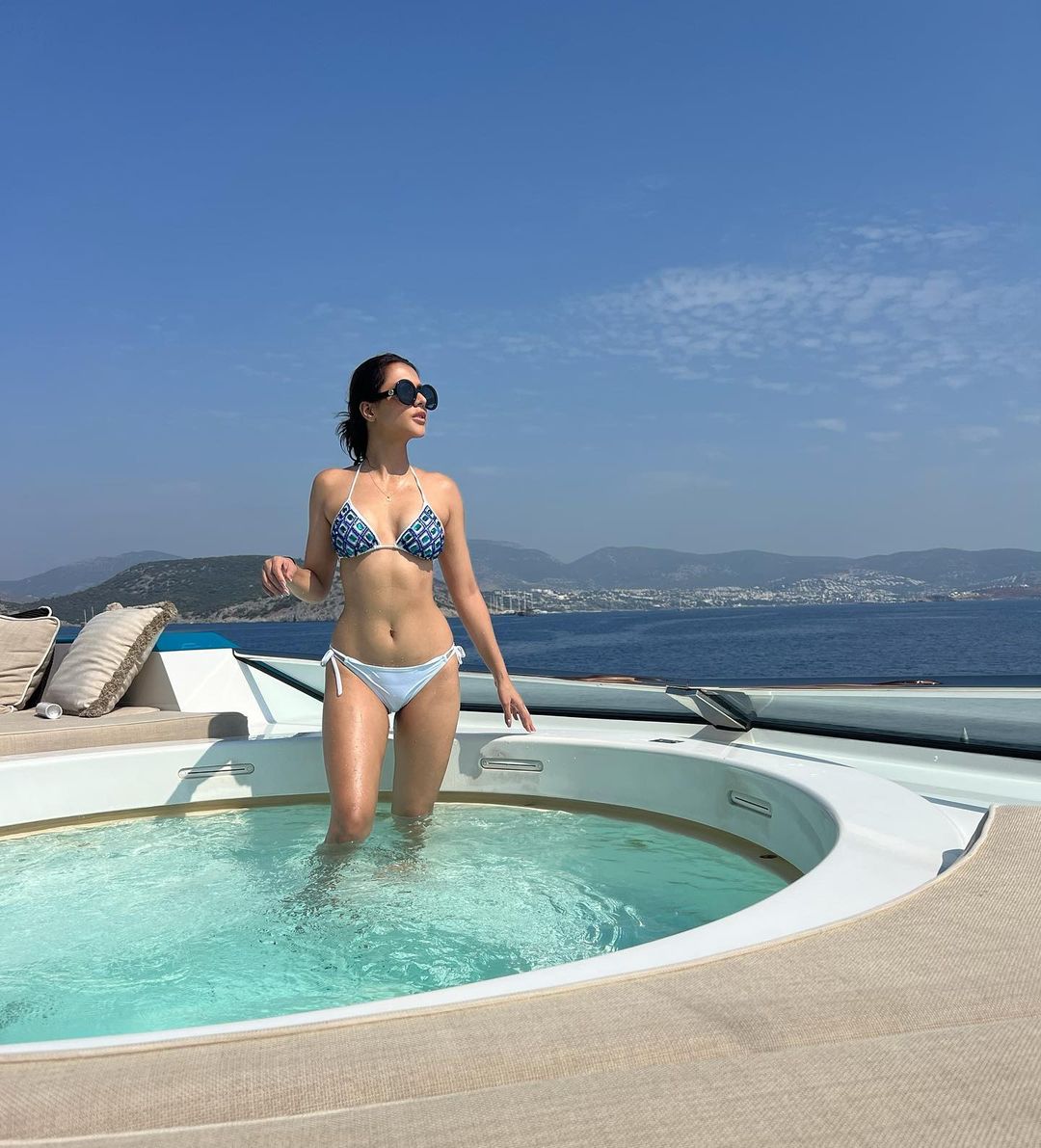 Many top models were promoted as heroines in this sequence.  TV actress, social media influencer Ruhi Singh, who recently became famous as a hot model, shared her turkey vacation photos on social media. Her photo was left on Instagram. This photo is stirring in the boy's heart. The six-feet-tall woman posed for the camera in a standing position in a small pool. 
Her wet beauty is burning in the scorching sun. The sky is a wonderful location that further highlights the her bikini photo shoot. This photo goes without saying that this lady does not stand in the way of skin show. Currently this photo has become viral on social media. Ruhi's followers are thoroughly enjoying her beauty. There is no doubt that Ruhi's power will shine through. She made noise as a contestant in the reality show 'Social Currency' this year.
మరింత సమాచారం తెలుసుకోండి: