Bollywood heroine anushka Sharma  continued to do her favourite roles as an actress even after getting married to Virat Kohli. Apart from that, it is known that she is also a part of some small films as a producer. On the one hand film career and on the other hand she continues her responsibilities as a wife and mother with great respect. When there are the most important matches for virat kohli,she immediately falls to stadium. When anushka comes to the match, the moments related to them stand as highlights.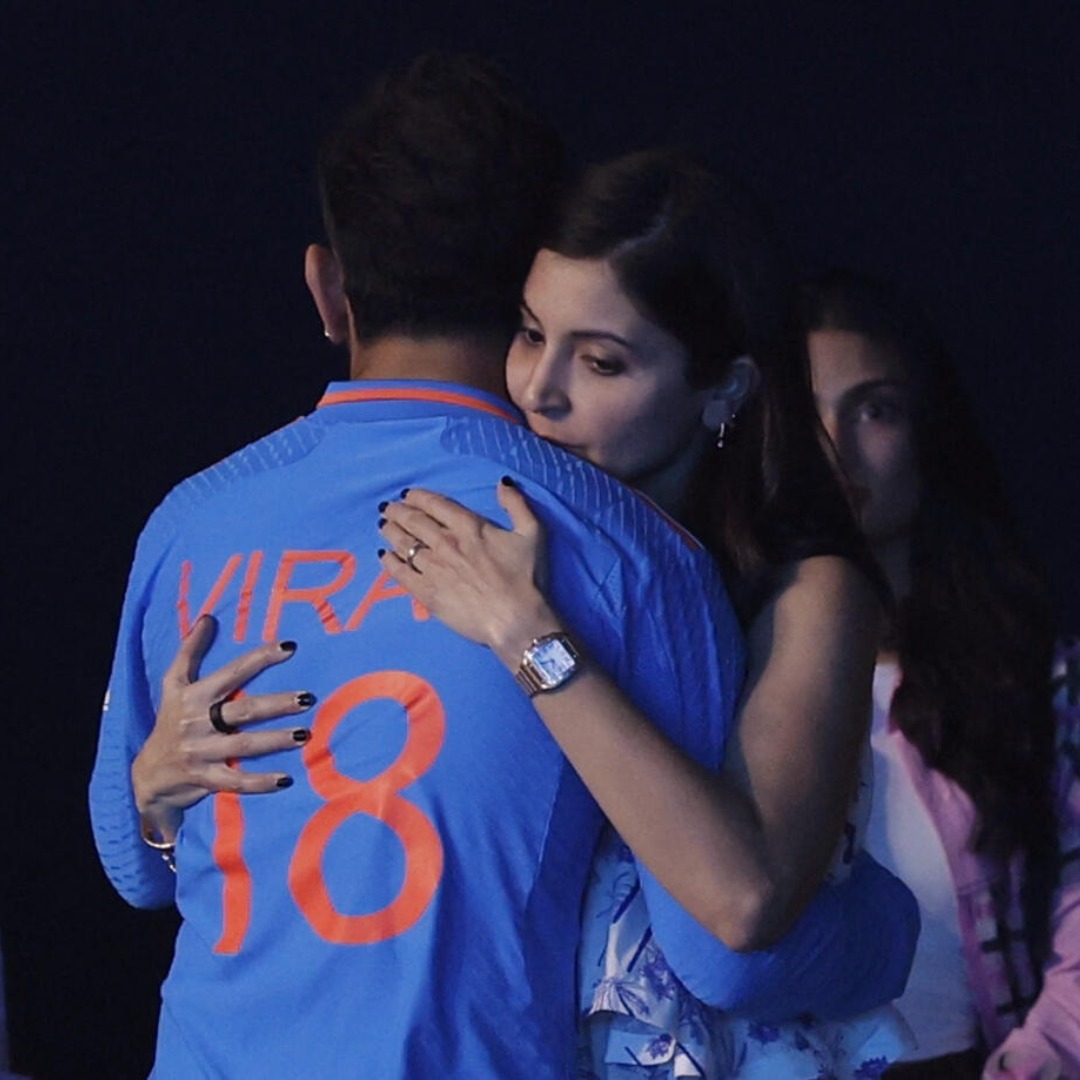 Recently, anushka, who regularly participated in world cup matches, was seen happily supporting Team india and her husband virat kohli in every match, but the match on sunday made her very sad. Many fans wanted to win the final world cup match against Australia. anushka shetty was seen at the stadium from the start of the match to the end. She looked very happy as long as Virat batted. After Virat got out, there was a sudden disappointment. 
In the end, as team india lost in that match, along with all the players, virat kohli was also very sad. virat kohli also received the Achievement Award as the highest scorer in a world cup match. Even then there was no joy in his eyes. The pain of losing the match was more visible. anushka shetty stood by him in those tough moments. When virat kohli arrived, she took him very affectionately. The photo of her lovingly hugging Virat is also going viral on social media. 
మరింత సమాచారం తెలుసుకోండి: