Alert: india records over 700 Covid cases in 1 day...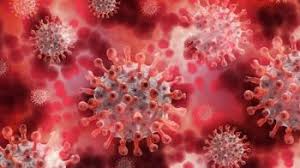 The number of new coronavirus cases is quickly rising across the nation.  Daily cases of Corona were registered on thursday for the first time in 123 days, more than 700. Experts have expressed the possibility of the new subvariant XBB.1.16 being responsible for this. Due to increasing concern due to this, the central government has stepped up the preparations for prevention. The government has specially written a letter to 6 states warning them to keep the infection under control. Union health Secretary Rajesh bhushan has written this letter on Wednesday, in which Maharashtra, Gujarat, Telangana, tamil Nadu, kerala and karnataka have been asked to speed up the 3T formula i.e. testing, treatment and tracking and increase vaccination.
754 new cases surfaced on Thursday
According to the corona data of the Union health Ministry, 754 new cases of corona have been registered in the country during the last 24 hours on Thursday. During this, 327 people recovered and were discharged from the hospital, while one person died due to complications related to corona. There are 4,623 active instances in the nation right now. After about 4 months, more than 700 new cases have been found in the country. Earlier, on november 12 last year, 734 new cases were found.
మరింత సమాచారం తెలుసుకోండి: