Ajith stood sadly next to his father's dead body..!?

Actor ajith stood sadly next to his father's dead body and bowed his hands and pleaded not to see those who were standing around him taking photos and videos. Ajith's father, who is a leading actor in the tamil film industry, was admitted to the hospital in 2019 due to ill health, and his condition deteriorated. And even though the doctors treated him and saved his life, Ajith's father Subramani suffered a stroke. Following this, he brought the necessary medical equipment for his father and appointed a doctor to take care of him. A nurse and a doctor to visit him frequently. Meanwhile, Ajith's 85-year-old father passed away in his sleep early this morning, and this news came out and caused shock among his fans. Many people have expressed their condolences to ajith through social networking sites and condoled his father B. S. Subramaniam.

Similarly, many people close to ajith tried to express their grief over the phone. But due to the current situation, no call from Ajith's side could be picked up. Only certain celebrities and family members were allowed to pay their respects. Similarly, ajith had said in a statement that he wanted to observe his father's death privately with his family.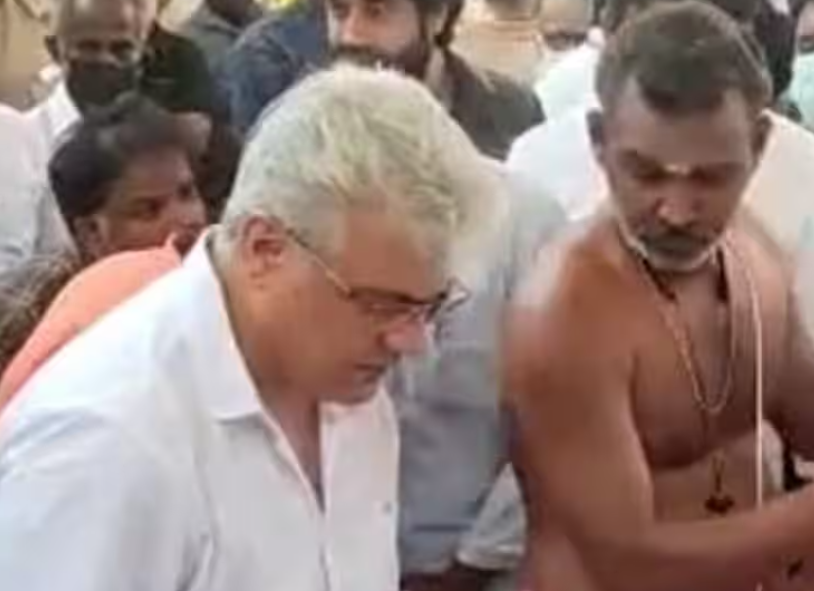 And rightly, Ajith's father's body was cremated today at 12:15 PM in Besant nagar Min Mayan, as per his family tradition. Then when ajith tried to take his father's body inside the cemetery, fans and journalists surrounded him and tried to take videos and photos. Then ajith, standing very sad by his father's side, asked him not to take photos. Although some dispersed after accepting Ajith's request, some followed without giving freedom even at such a time. Later Ajith's father's body was cremated in the crematorium.
మరింత సమాచారం తెలుసుకోండి: