'The kerala Story' film director admitted to hospital...

Sudipto Sen, the director of The kerala Story, has been admitted to the hospital due to poor health. The director of 'The kerala Story', Sudipto Sen, has been admitted to the hospital. With 'The kerala Story', director Sudipto Sen has become a popular director across India. The movie 'The kerala Story' released on May 5 under his direction is getting a good response among the fans despite facing various controversies.

Made on a budget of Rs 15 to 20 crore, the film stars adah sharma, Yogita Bihani, sonia Balani, and Siddhi Itnani in lead roles. Also, the film team released an official announcement that the film had collected 200 crores within three weeks of its release. The film depicted that Hindu and Christian women from kerala were forcibly converted and taken abroad to engage in radical activities. At first, the film was made against Muslims and many raised the war flag, then the film crew insisted that it was not an anti-Islamic film but an anti-terrorism film. While the film was banned in West Bengal, the supreme court ruled in favor of the film. In this situation, Sudipto Sen continued to visit various towns to promote the film 'The kerala Story'.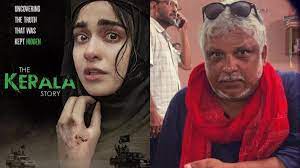 Due to this, his health was stabilized. It is said that he was undergoing treatment at home as he was under a lot of stress due to the problems caused by the film. Sudipto Sen has suddenly been admitted to the hospital due to his deteriorating health. This information has created a sensation among the film industry and fans.
మరింత సమాచారం తెలుసుకోండి: