'Give a 30 percent discount': Bargaining Elon Musk..!

The New York Times reports that Elon Musk is negotiating to buy twitter, asking for a 30 percent discount from the agreed price. Elon Musk, the world's richest man, announced last april that he was going to buy Twitter. Following this, he announced that he was canceling the purchase decision as he did not provide proper data regarding the fake account. twitter filed a lawsuit against this in court. The chances of winning the case are said to be slim. On october 4, Musk announced to the US Securities and Exchange Commission that he was ready to buy twitter for $44 billion. twitter also confirmed this. A twitter spokesperson said the target was to finalize the deal at $54.20 per share (Rs 4,447 in indian currency).

In this case, the news published by the New York Times said that Elon Musk's side has been in private discussions with twitter representatives over the past few weeks about a deal price. Musk's side is asking for a 30 percent cut from the previously agreed-upon contract price. Its value is said to be 31 billion dollars.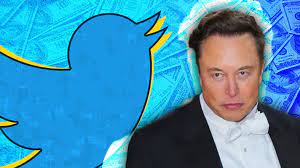 Twitter refused to accept this. After this, a 10 percent discount was negotiated. With this negotiation also failing, Musk has been forced to buy twitter for $54.20 a share, as promised last April. Elon Musk's representatives who participated in the talks did not respond. Elon Musk, meanwhile, tweeted in a recent tweet that the deal will accelerate the long-discussed creation of X, which will bring together all the activities.
మరింత సమాచారం తెలుసుకోండి: