Budget 2023 Highlights: Important features from this Budget..!?

Union Budget 2023: Finance minister Nirmala Sitharaman presented the Union Budget in parliament today. Many announcements were made in it that fulfilled the expectations of the common people. In this post, you can find the important aspects of the budget presented by the Finance Minister.

Budget 2023: Highlights of Finance Minister's Speech:

- indian economy is on the right track. Marching toward a bright future.

  -During the Covid pandemic, free food grains were provided to around 80 crore people for 28 months so that no one goes to bed hungry.

- ₹2 lakh crore has been earmarked for the food and grain distribution scheme.

- This budget will be the blueprint for the next 100 years of the country.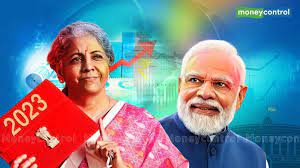 - In 9 years, India's economy has progressed from 10th place to 5th place in the world. The growth of the country is 7%.

- At a time of global challenges, india assumes leadership of G20. It offers a unique opportunity to strengthen India's role in the global economy.

- government efforts since 2014 have ensured better quality of life for all citizens.

- Per capita income has doubled to ₹1.97 lakhs.

- We have vaccinated 102 crore people with 220 crore corona doses.

- india has emerged as the 5th largest economy in 9 years.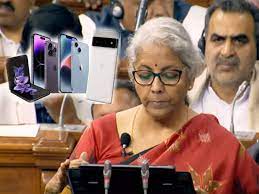 - The economic growth rate of the country is estimated to be 7%.

- 11.4 crore farmers have been given direct assistance through banks.

- Free food grains will be provided for another year in 2023.

- india is the world leader in the production of small grains.

- 9.6 crore cooking gas connections provided under the Ujjwala scheme.

- Various new schemes were introduced for the development of Jammu & Kashmir, Ladakh.

- 47.8 Crore Jandhan bank Accounts have been opened.

- 44.6 crore people have been covered under the Prime Minister's Insurance Scheme.

- Encouraging agriculture start-ups in rural areas.

- Rs 6,000 crore for the development of the fisheries sector.

- 9.16 crore free cooking gas connections have been provided under the Ujjwala scheme.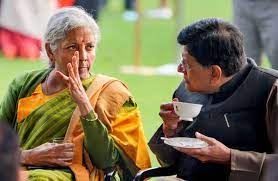 - Rs 20 lakh crore allocation for animal husbandry and fisheries sector.

- Allocation of ₹2,200 crores to the Horticulture Department.

- Through the National Rural Livelihood Movement, we have seen great success in including women in 1 lakh Self Help Groups

- Creation of new start-ups in the agriculture sector will be encouraged.

- Target to disburse Rs 20 lakh crore agricultural credit in the coming financial year.

- Libraries will be set up in all villages for children and youth.

- 157 new nursing colleges will be created.

- A continued priority for green energy production.

- Individuals can also use ICMR stations.

- Appointment of 38,000 teachers to 740 Ekalaiva schools

- Allocation of Rs 70,000 crore for the Prime Minister's Housing Scheme.

మరింత సమాచారం తెలుసుకోండి: